'Myeongdong Sarangbang'... Myeongdong Cat Cafe 'Cat Playground'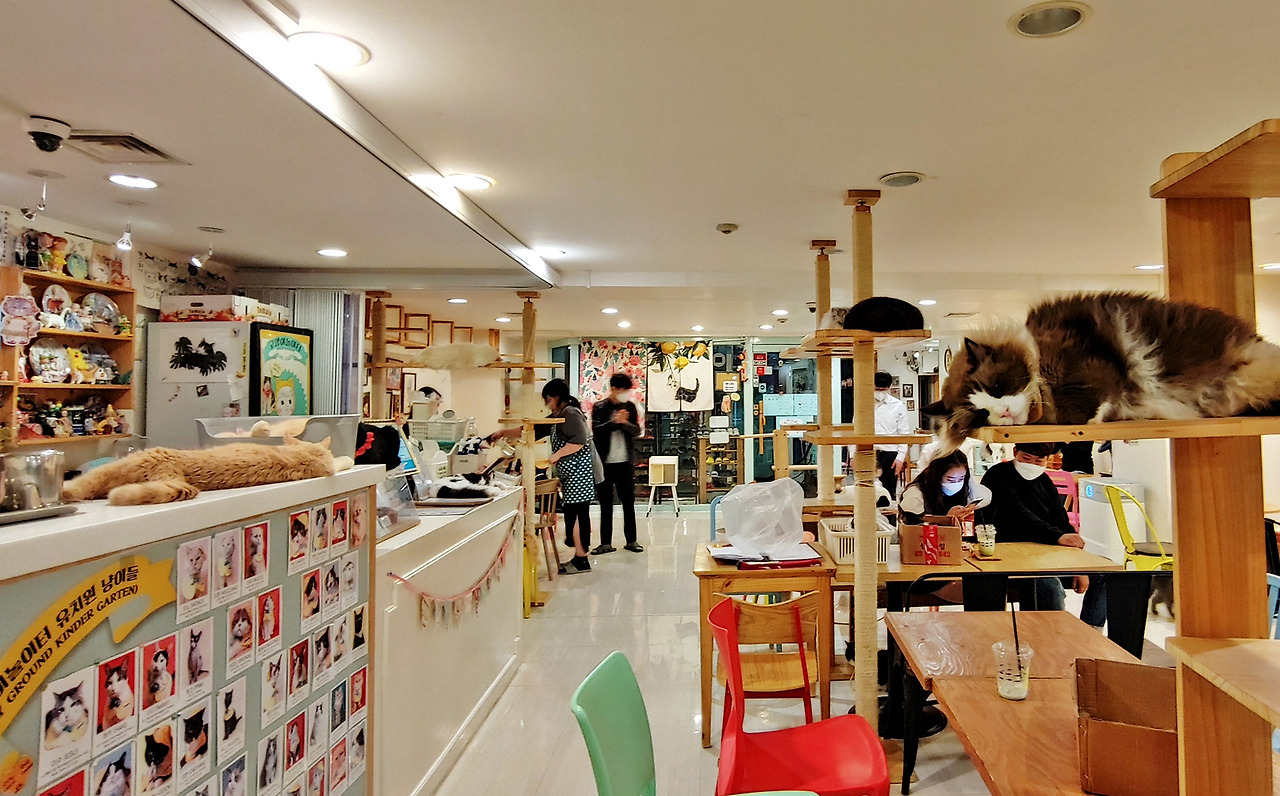 Cat Playground Indoor Scenery
What do Myeong-dong Nyans look like in Myeong-dong? In a way, it can be said that they are the cats that live in the places where land prices are the highest in Korea, but I'm curious to see what they look like.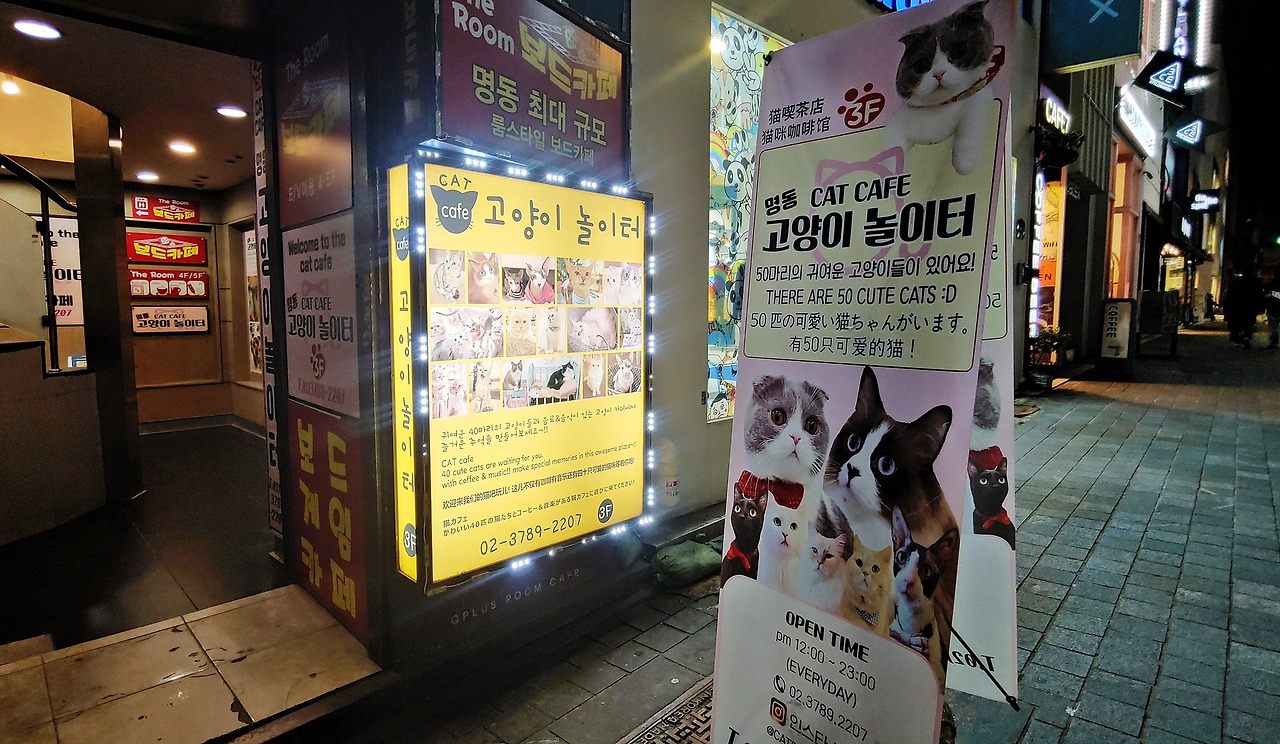 cat playground entrance
On the weekend of Halloween before With Corona, I visited the cat cafe 'Cat Playground' near Myeongdong subway station.

To go up to the cat playground on the third floor of the building, you can use the mini elevator or use the stairs that go up in a circle.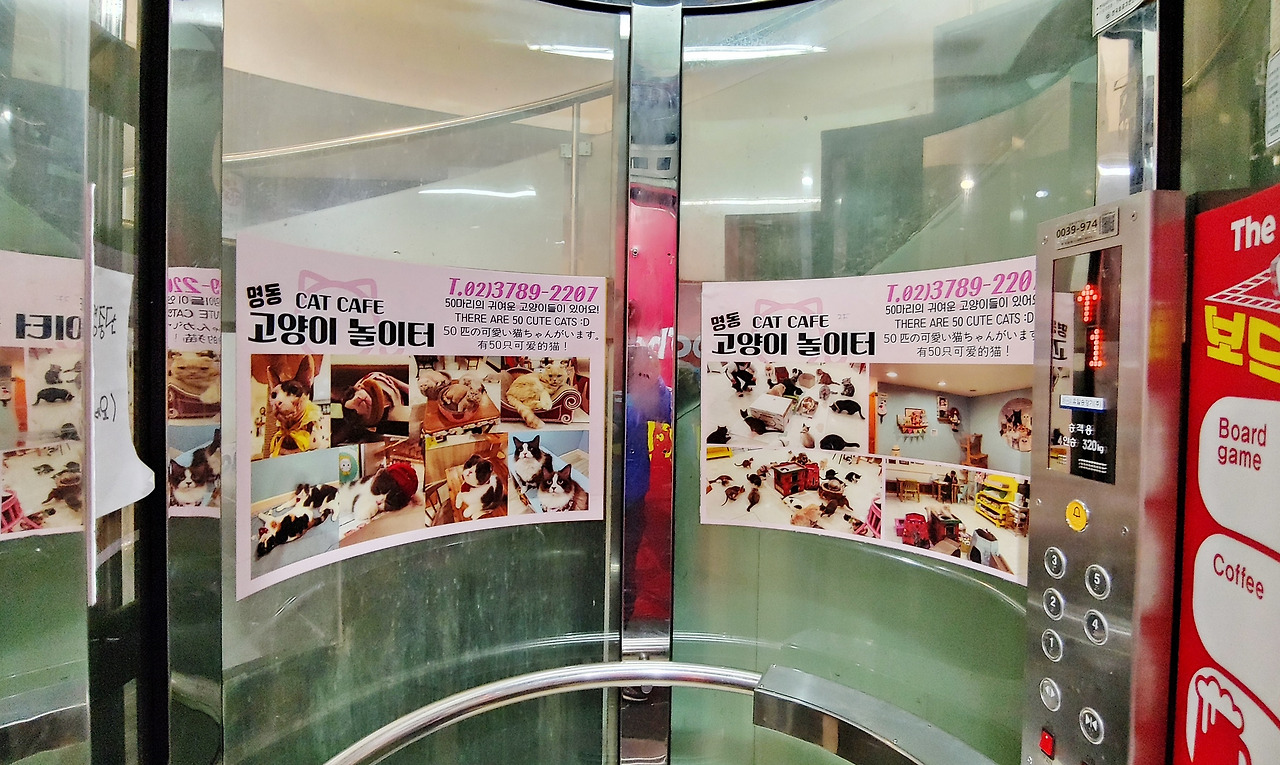 mini elevator

On the last weekend of October, on a Saturday evening, there were many customers who came to see Myeongdong Nyang at the cat playground. You can see parents with children, foreigners and young people on a date course.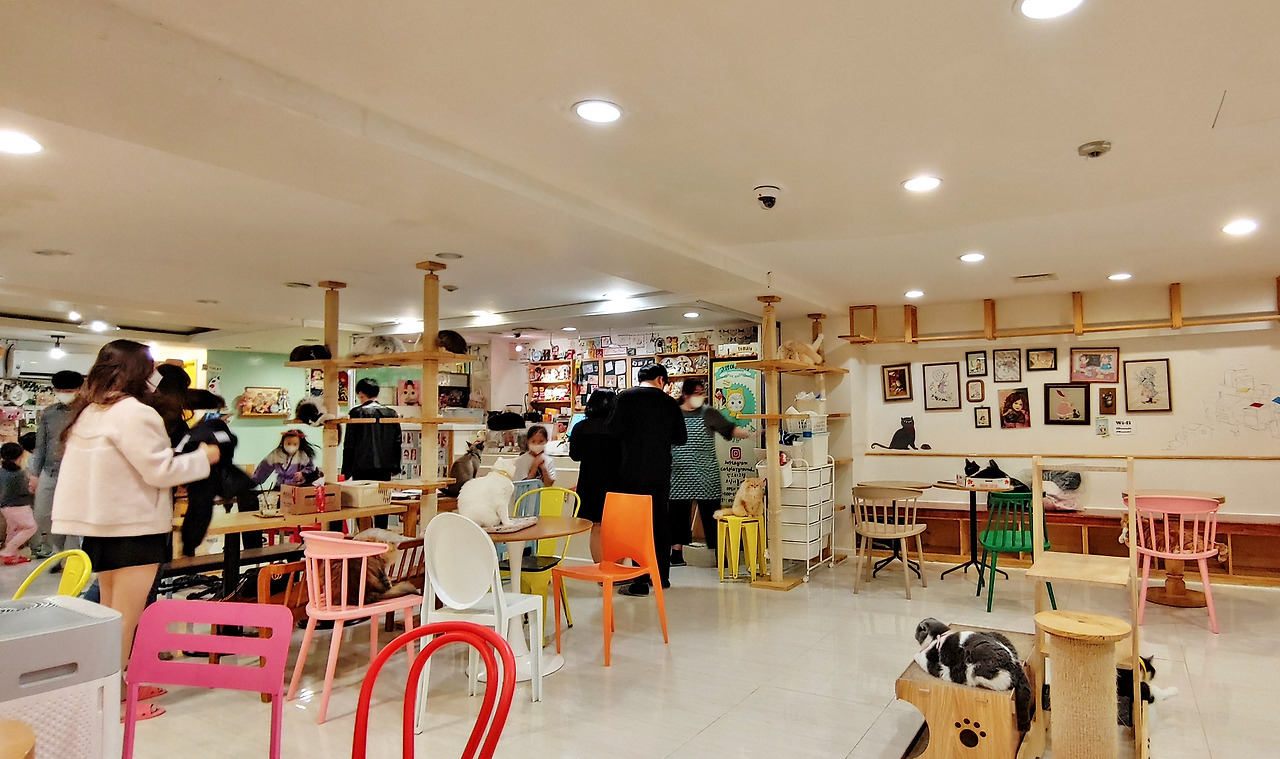 Visitors to the Cat Playground

I order a drink at the counter, and a black cat greets me with eyes saying 'Hello!'. At first glance, you may not be able to tell which one is the real cat compared to the toy below.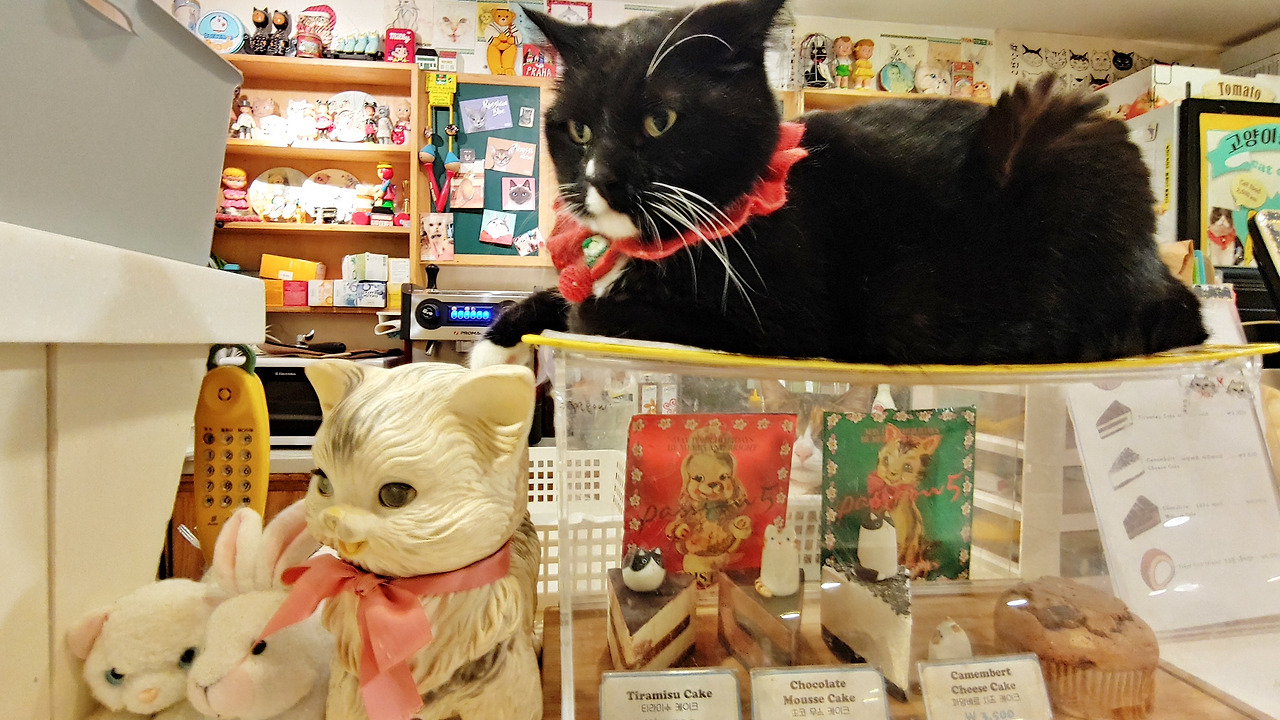 Cat and doll on the counter
Take a seat on one side of the cat playground and sit down. Right next to him is a cat resting with his paws crossed. A cat spending time leisurely on a warm floor, Myeongdong Nyang No. 1 seen in Myeong-dong.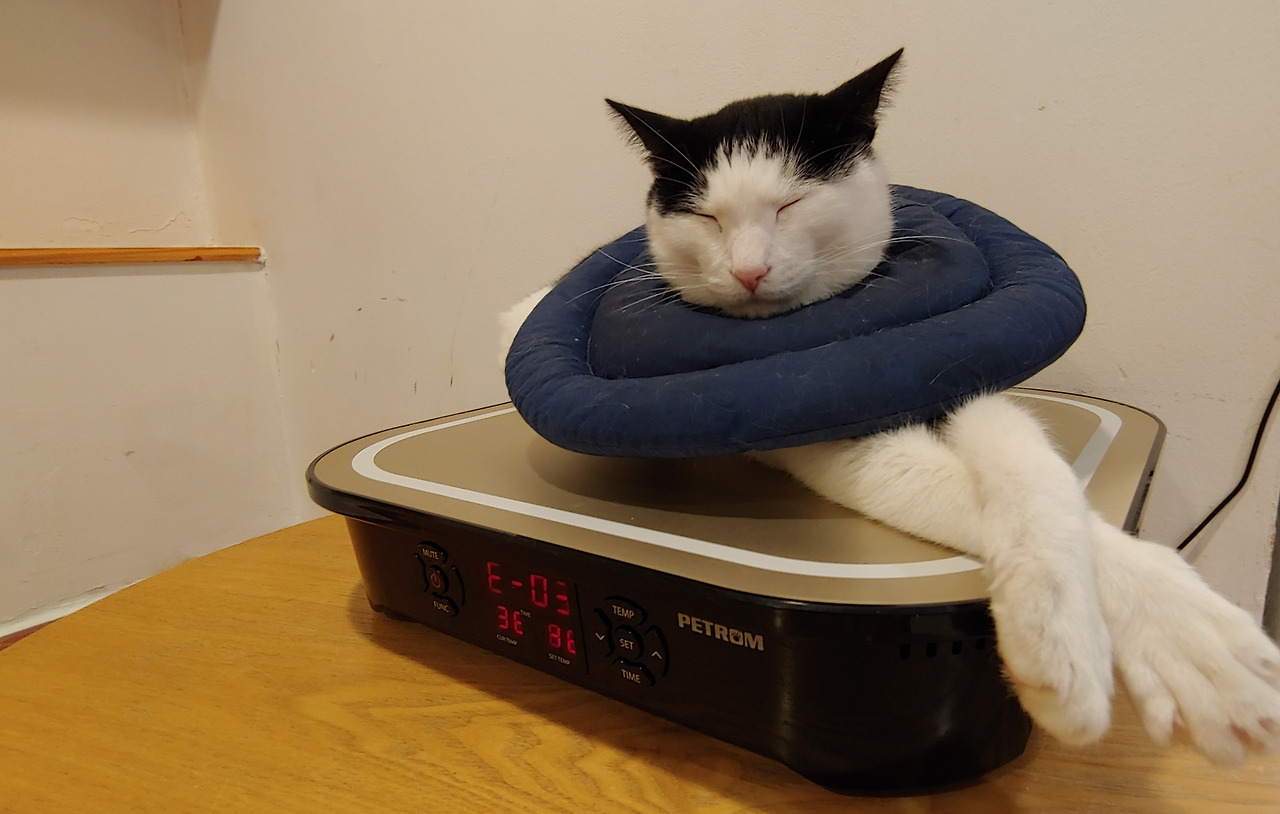 forefoot cross

Have a drink and look at the indoor scenery of the cat playground. Everywhere you look, it's a cat's paradise. Everywhere you go, you can see a resting cat and come across cute little props.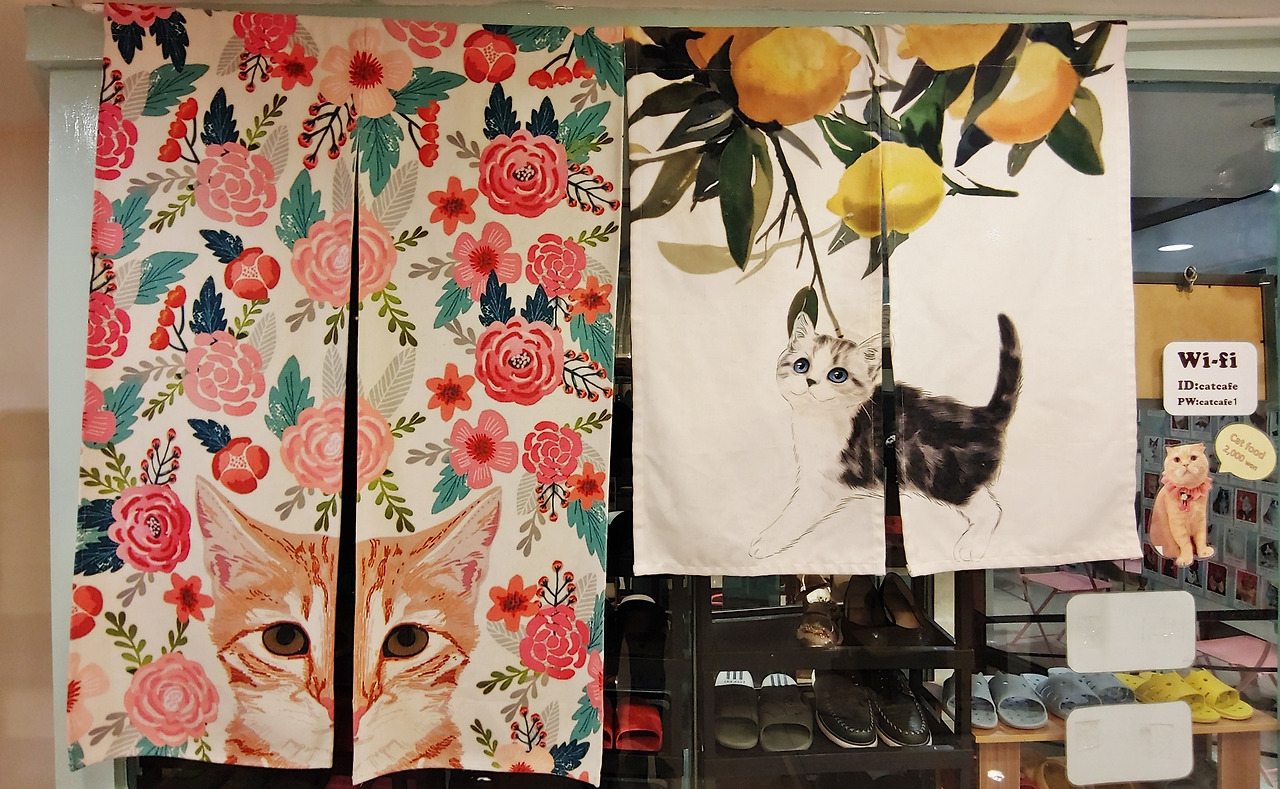 cute indoor accessories

Inside, there is a seating area where you can sit and meet the cats. Children or family visitors with their parents can be seen talking and spending time with the cats.
sitting area

A person and a cat are together in one space, acknowledging each other's differences and coexistence. About 50 Myeongdong cats and visitors to the cat playground naturally spend their time... Peaceful!
Two cats eating a meal! Both guys have their tails pointing to the right. What does this mean?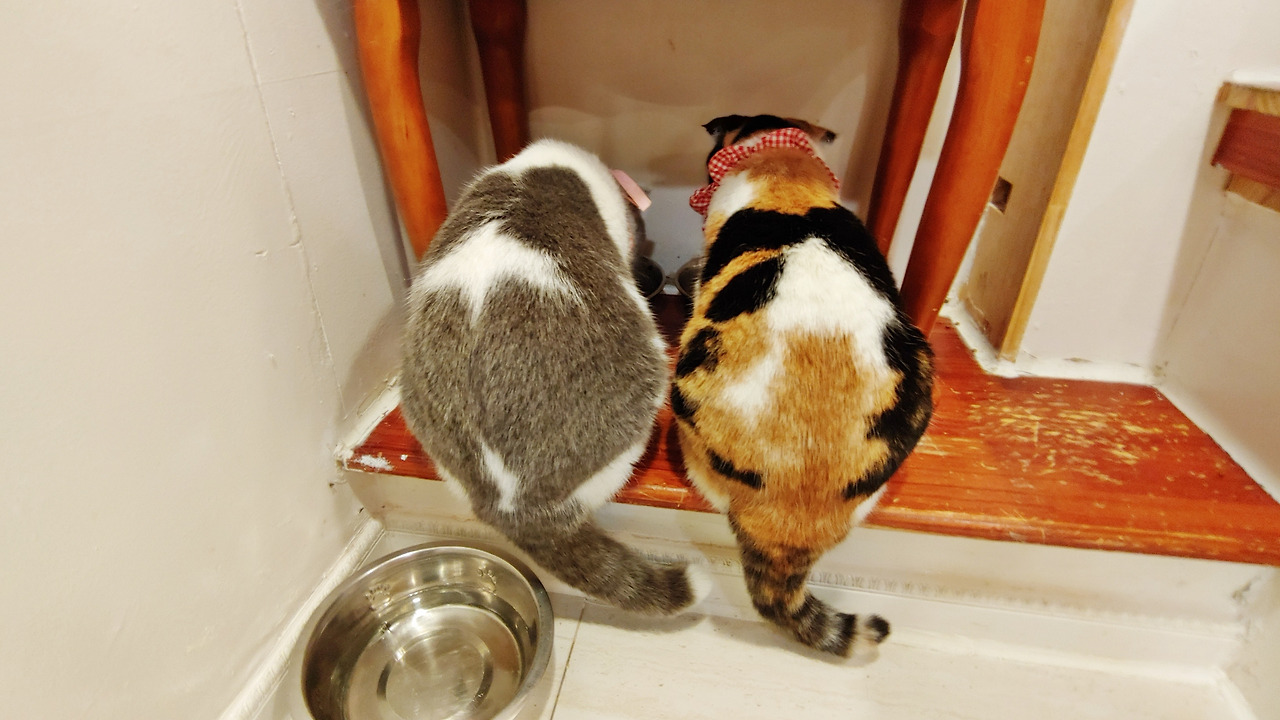 Two cats

'All dogs are different'... No, no, "All cats are different"

Sleeping cat 'Sleeping cat', box loving cat 'Box Nyang', cat looking around 'Bondanyang', playing cat 'Nondanyang'... I take pictures of different cats.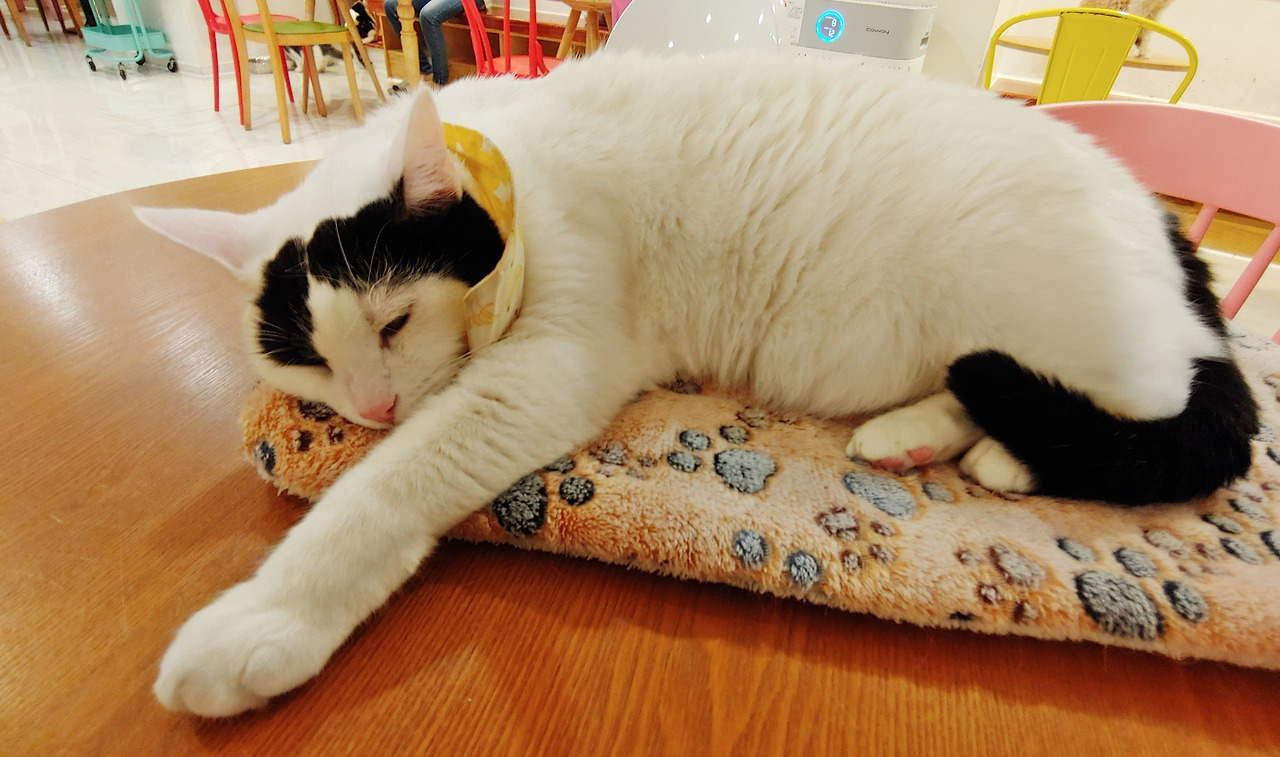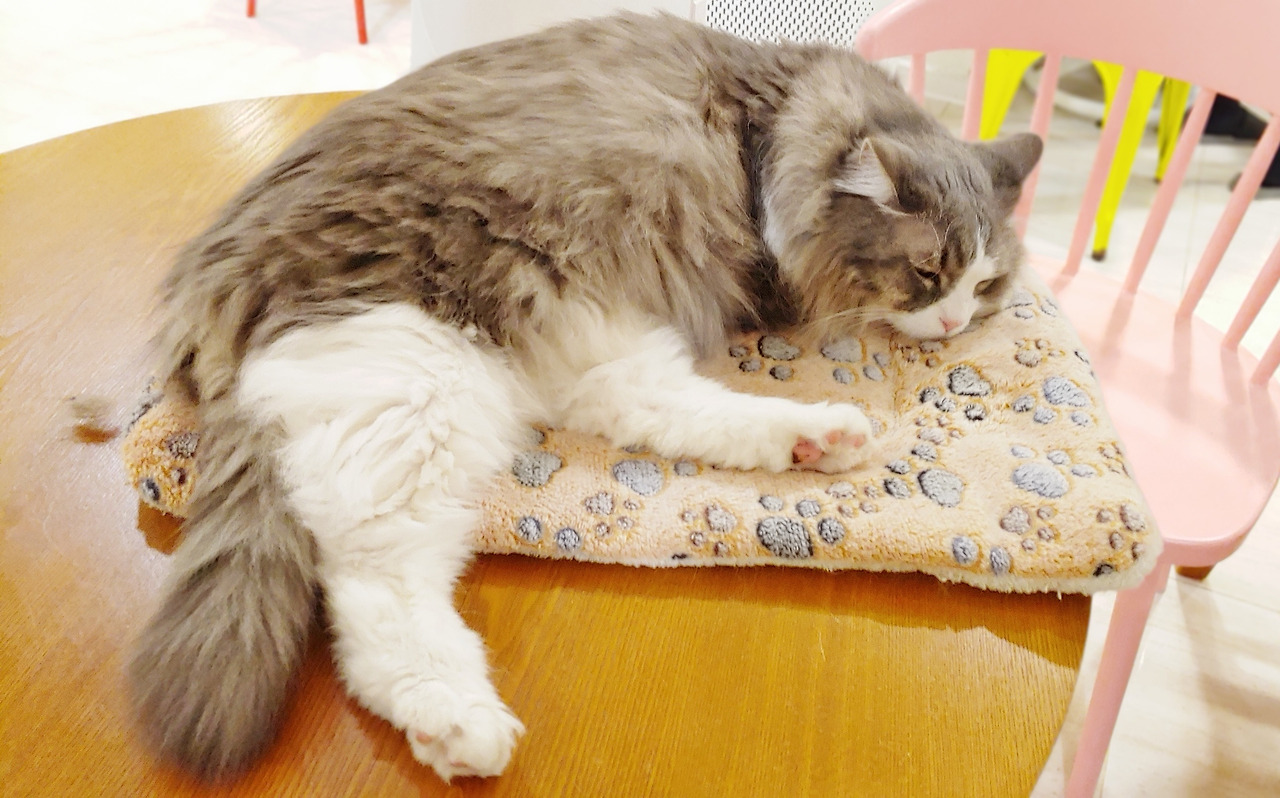 Sleeping cat 'sleeping'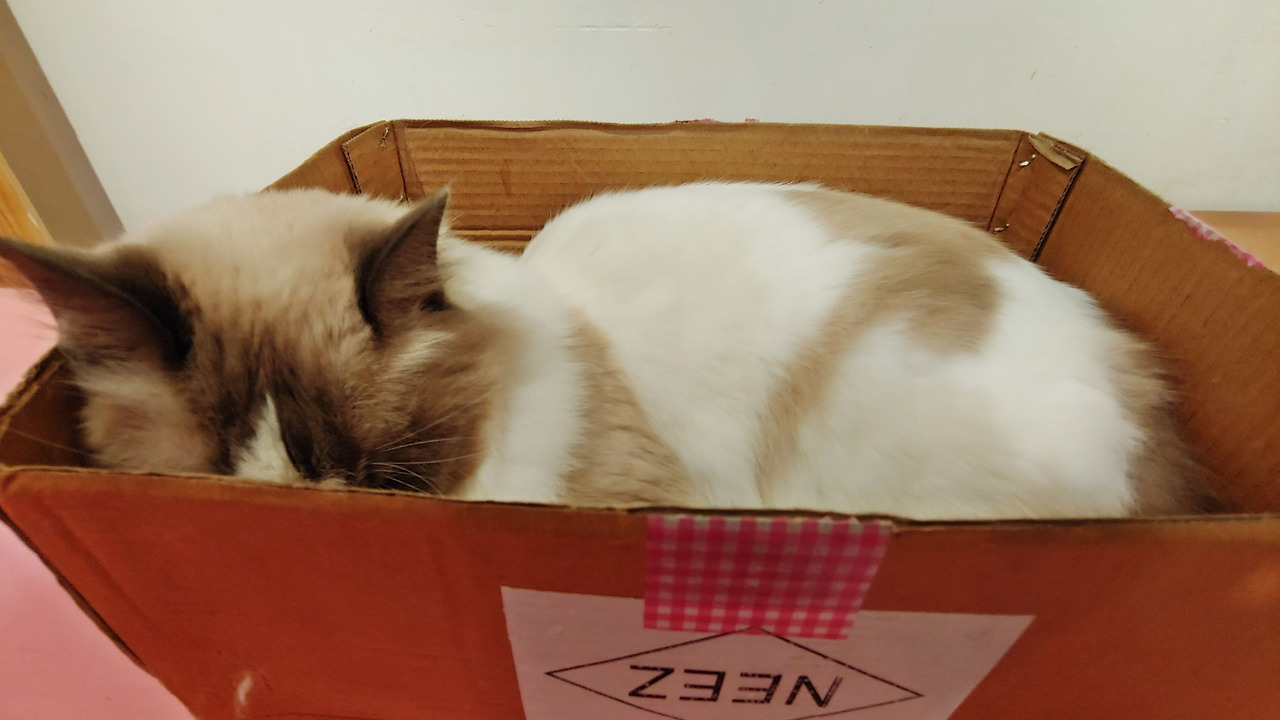 Box-loving 'box-nyang'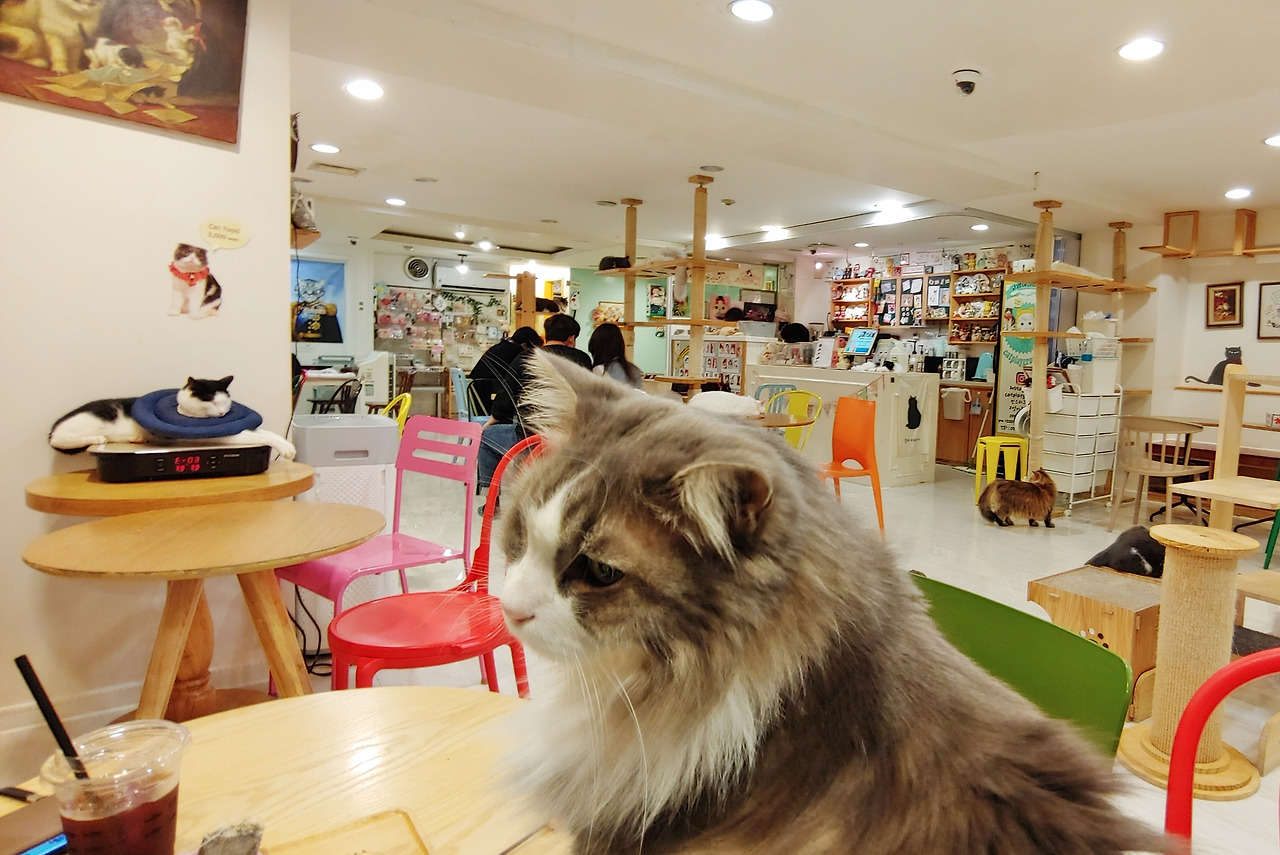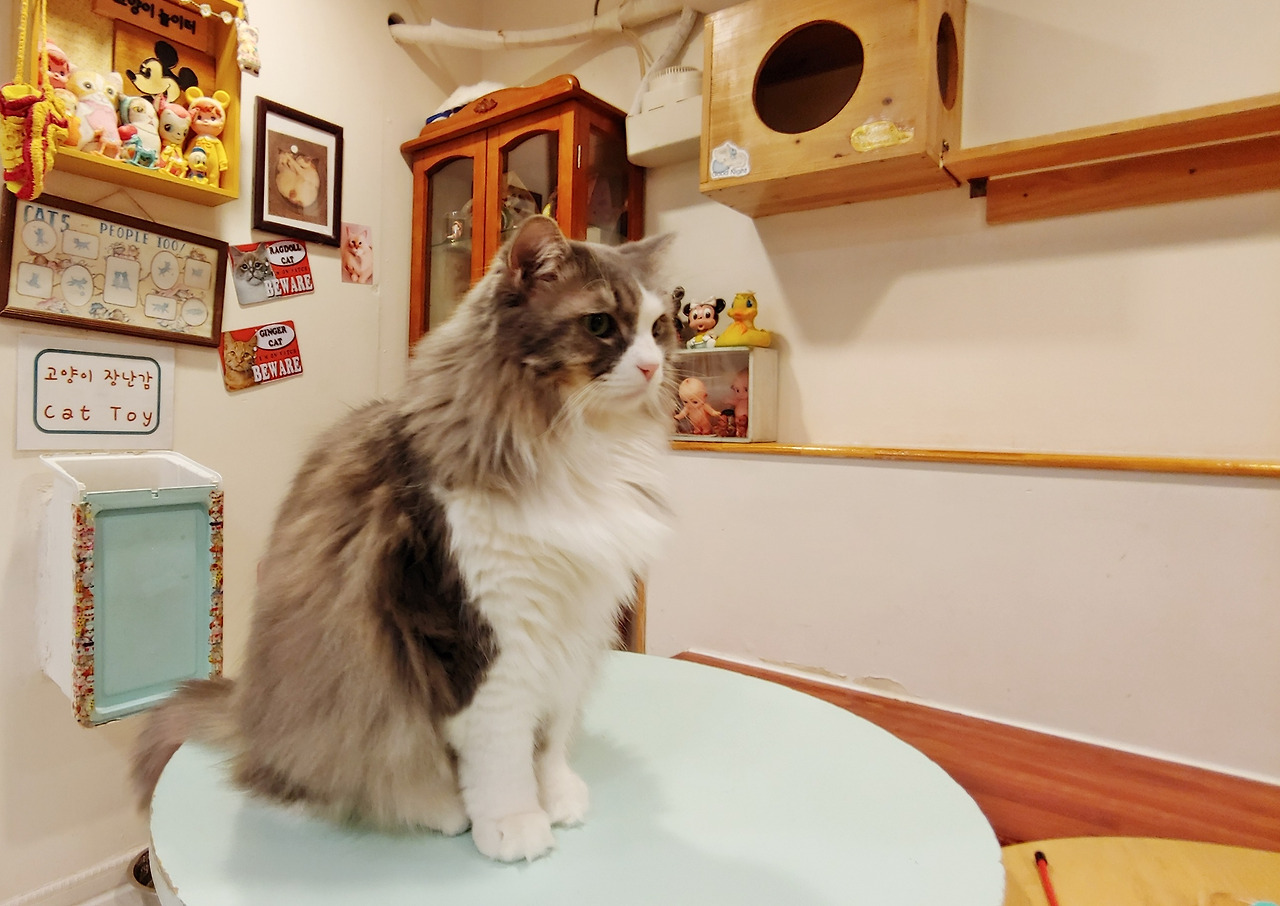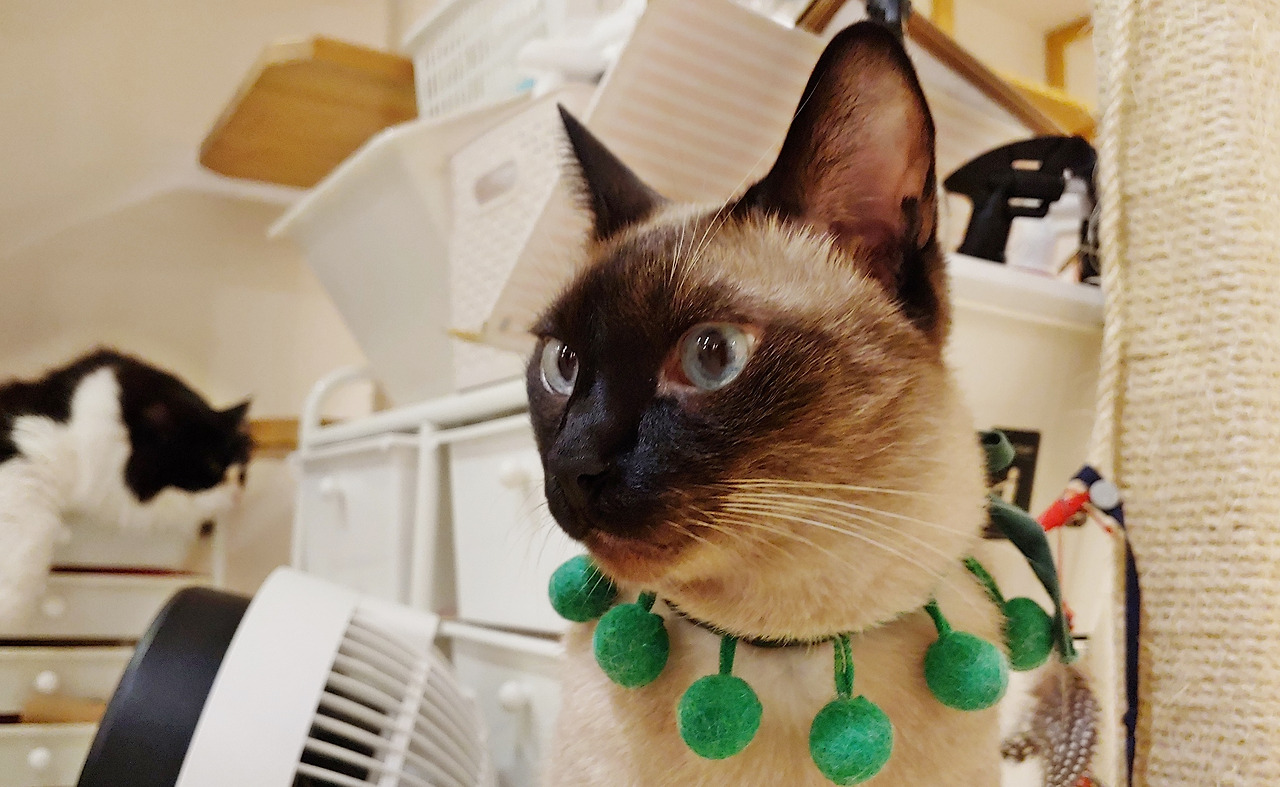 'Bondang' looking around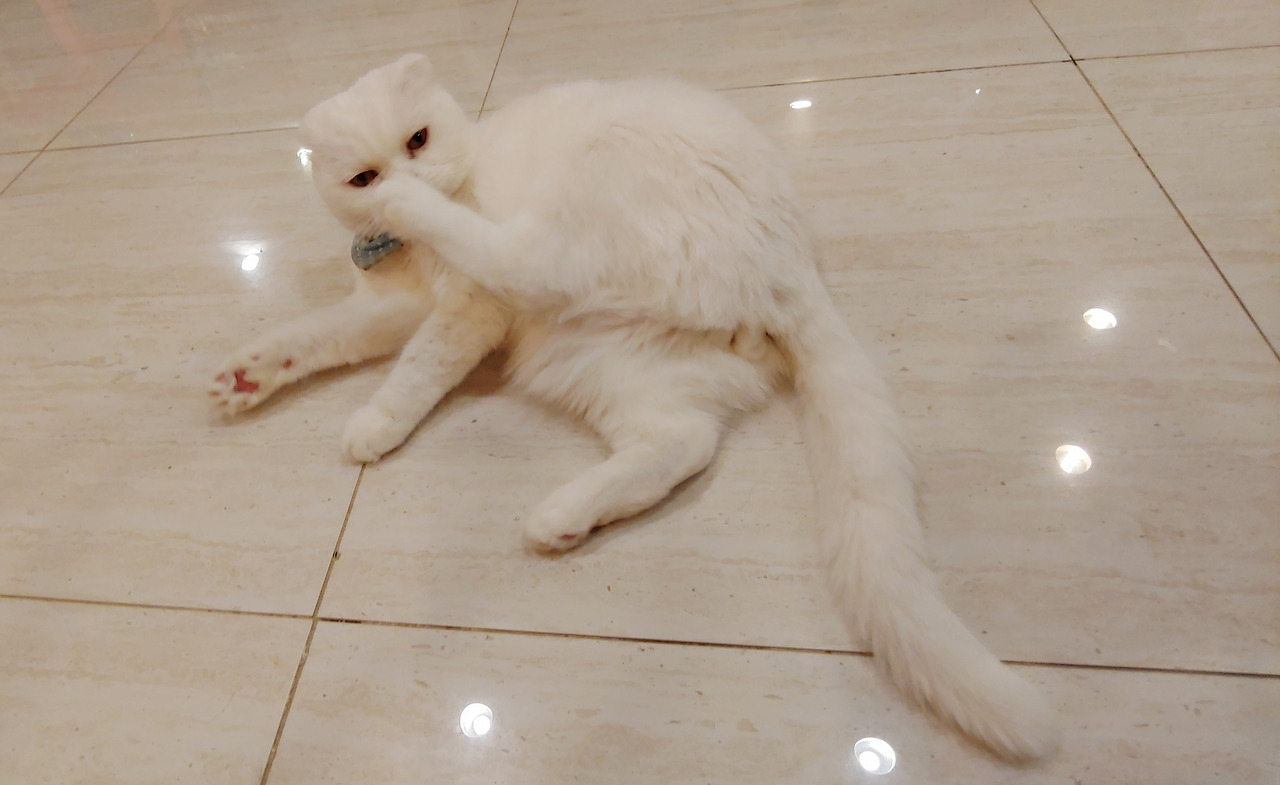 'Nondanyang' having fun

Children who come to play at the cat playground are often seen playing with cats. Children naturally learn to live with the love of animals by interacting with cats.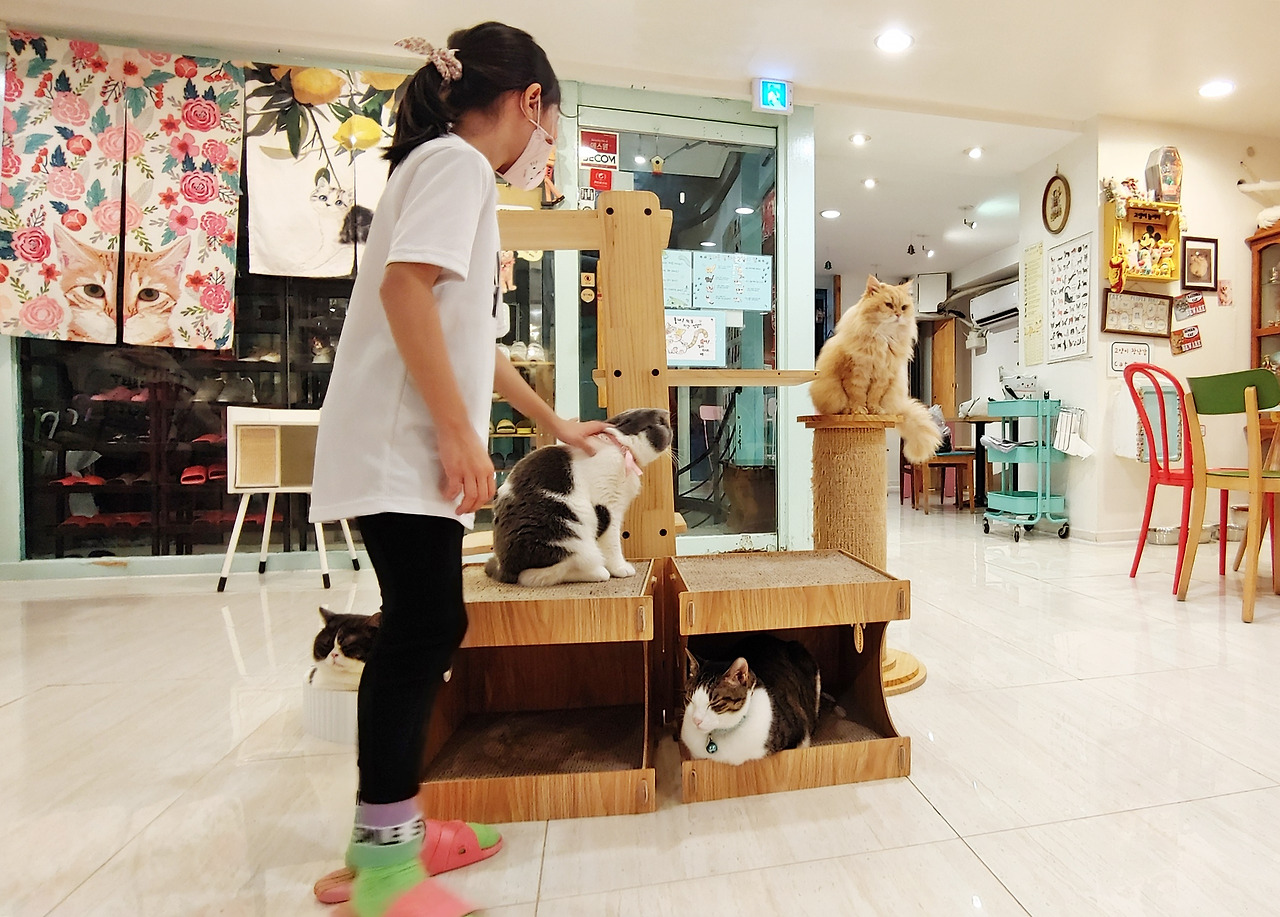 Children visiting the cat playground

On a Saturday night, Myeong-dong's 'Cat Playground' was crowded with customers who visited this place with Myeong-dong cats. Each guest is immersed in the charm of each different cat.

It was a love room for 50 cats, a playground for Myeongdong cats, and a cat cafe 'Cat Playground' near Myeongdong subway station.