Wise cat life, Uijeongbu cat cafe 'Romantic Cat'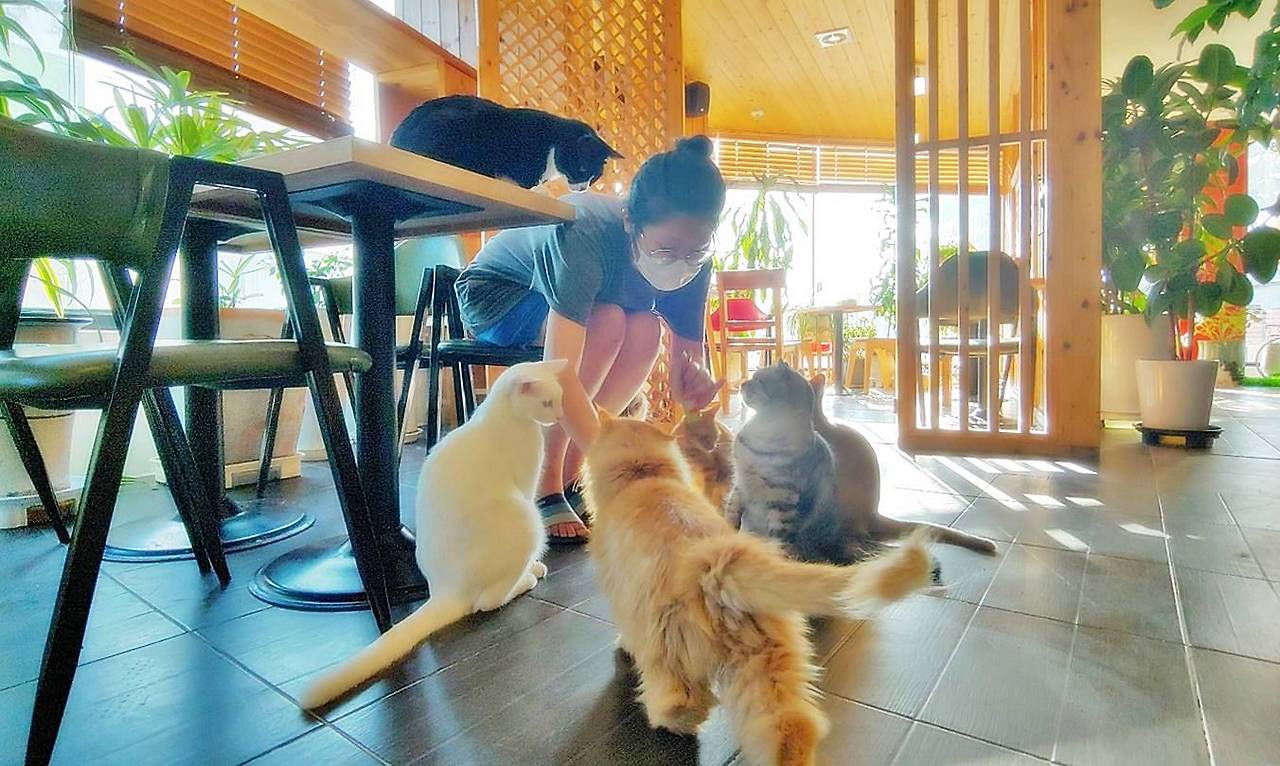 Representative butler and cats Jo Eun-bi, a romantic cat
If you walk along Simin-ro where Uijeongbu Rodeo Street is located, you can meet the cat cafe 'Romantic Cat' in the middle. Let's go together to meet the romantic cat, a healing cafe in the city where you can meet the representative butler Jo Eun-bi and the cat.
When you open the door of the romantic cat on the 4th floor of the building, the cafe is full of green plants. Uijeongbu Rodeo Street can be seen from the sunny indoor space and windows. The bright and bright image of a romantic cat is impressive.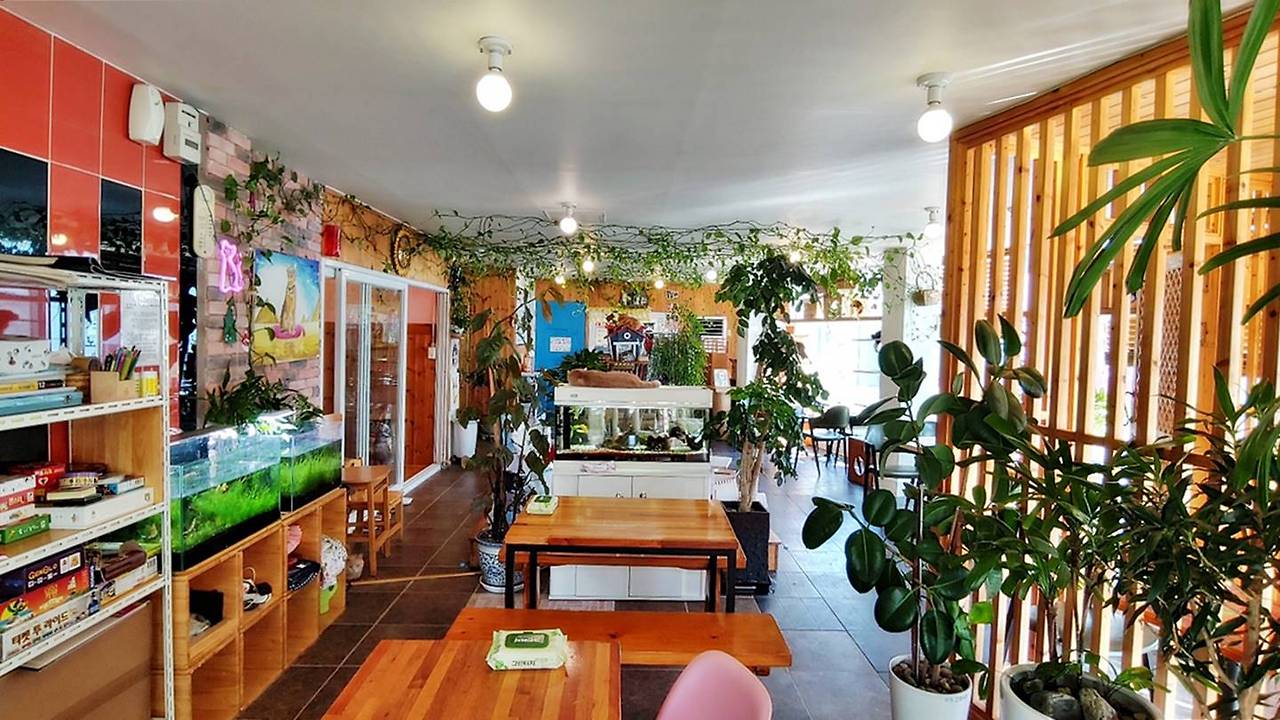 A romantic cat I met when I opened the door and entered
Order a drink at the counter and browse the cafe. On the left side of the counter, there are instructions for visiting the cafe, and on the right side, clothes for sale to customers are hung.
"These clothes were sold at the bazaar at the church my grandmother attended," said CEO Cho.
Take a seat by the sunny window. It is the perfect place to feel the warm autumn sunlight. When you sit at the table, the cats around you show you around as if they would like to talk to you.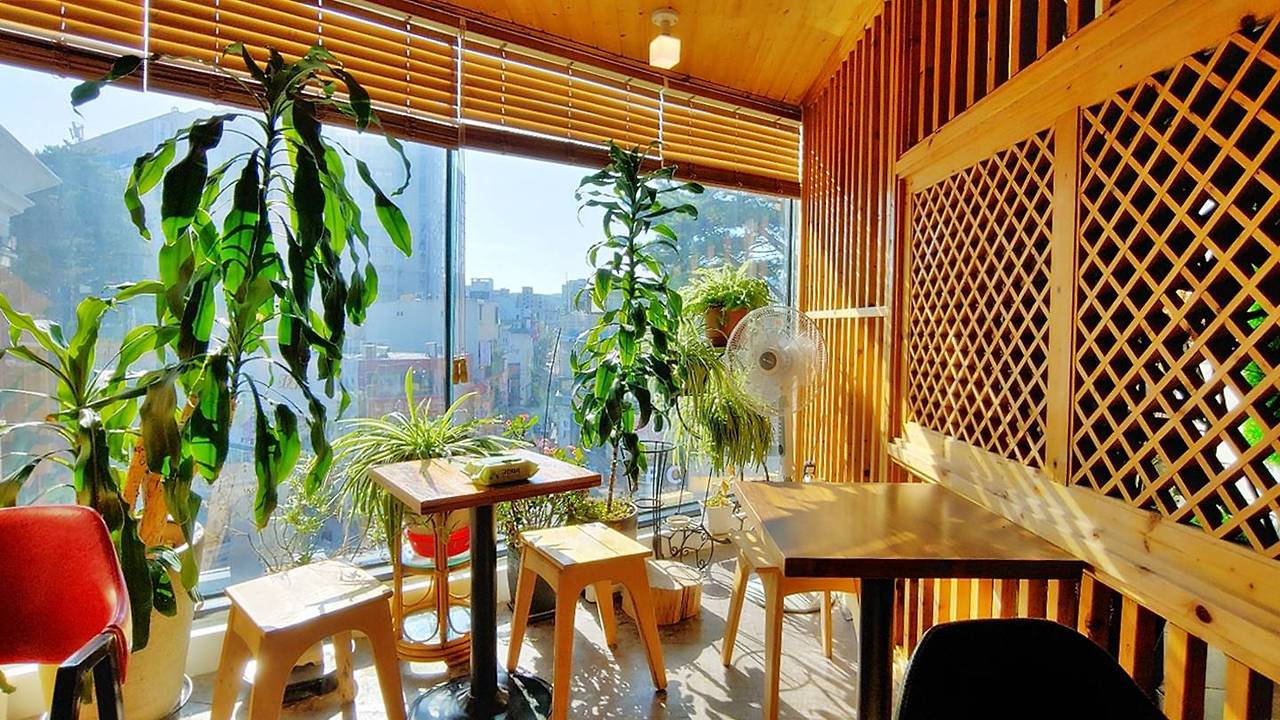 window seat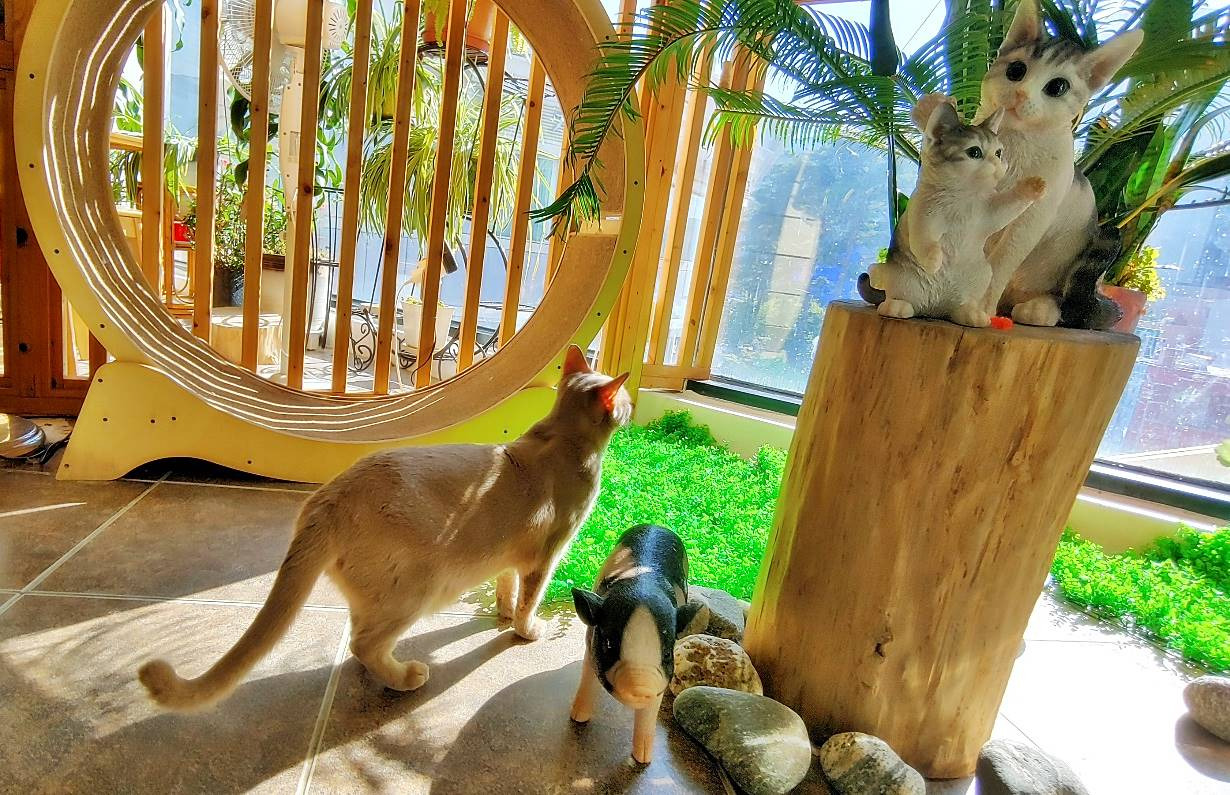 Cats come to talk
While the drink is served, take a picture of the romantic cat. You can meet cats all over the cafe as if you were searching for hidden objects.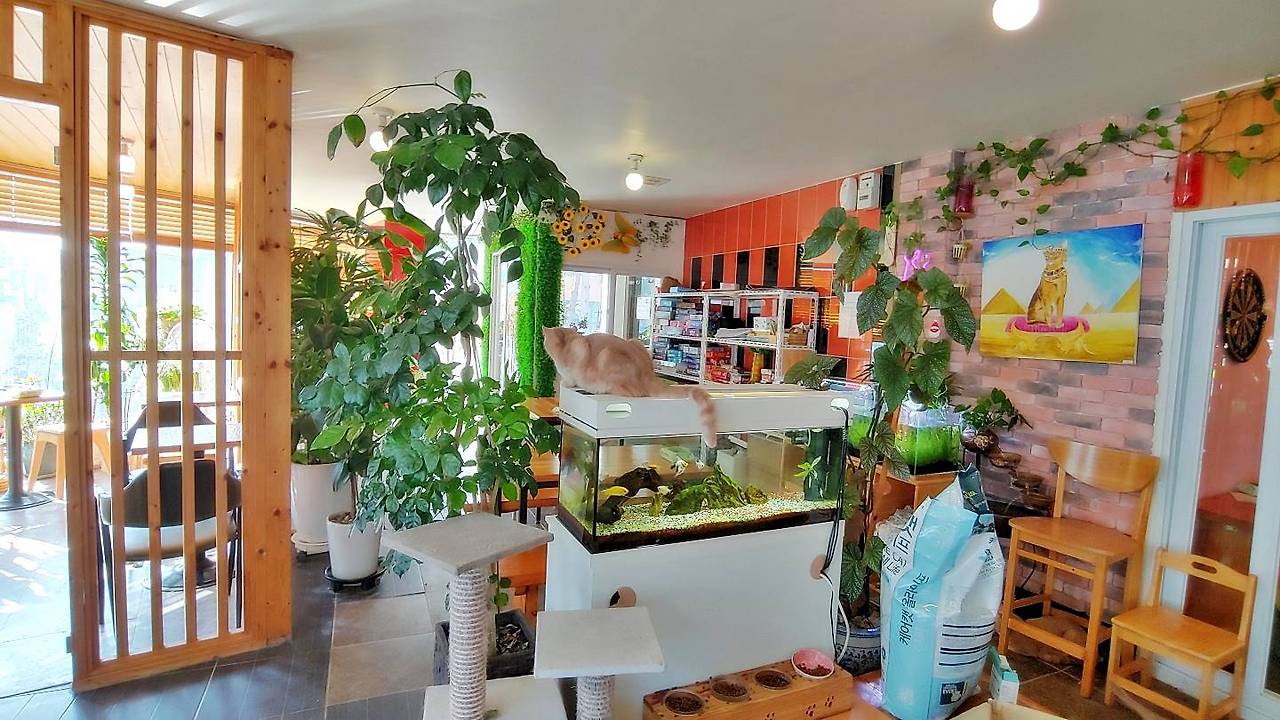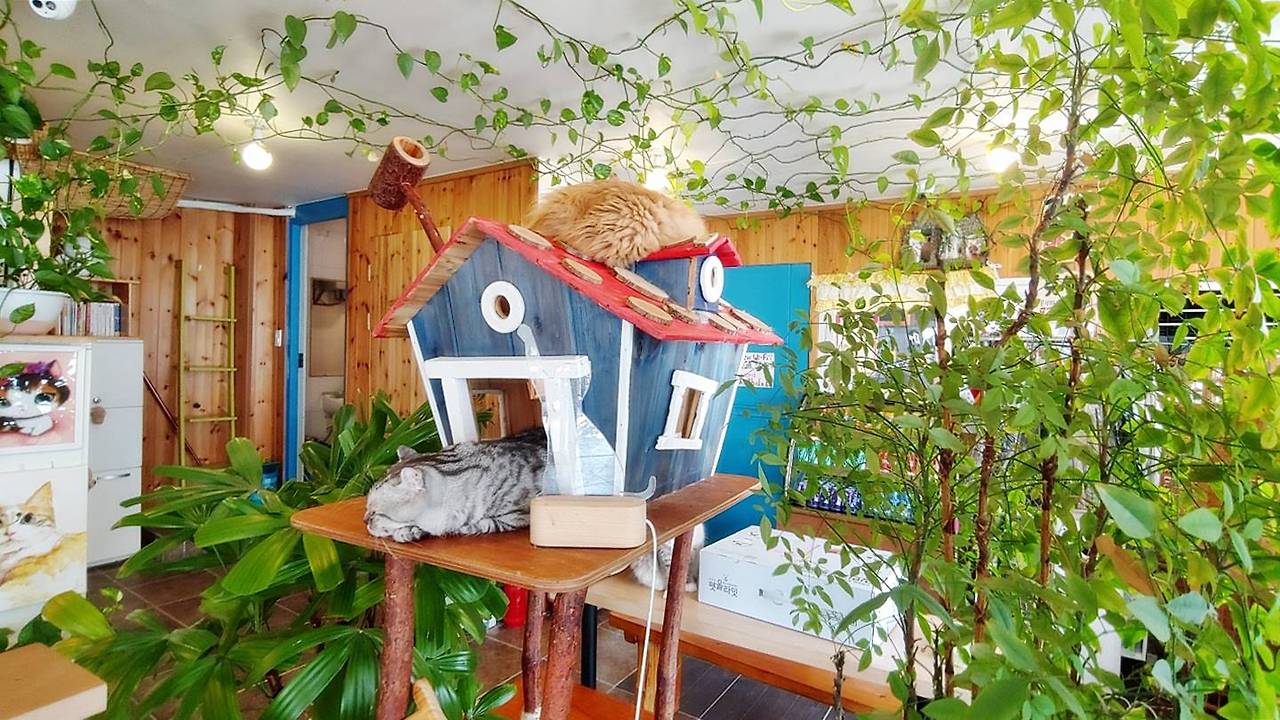 cat hidden object
There are many boxes in the center of the cafe today. CEO Cho looked at the box and said, "These boxes are perfect for relieving the stress of cats. There are a lot of customers on the weekends, so they don't leave them, but on weekdays, they leave boxes like this. I can put a lot on it at once," he says.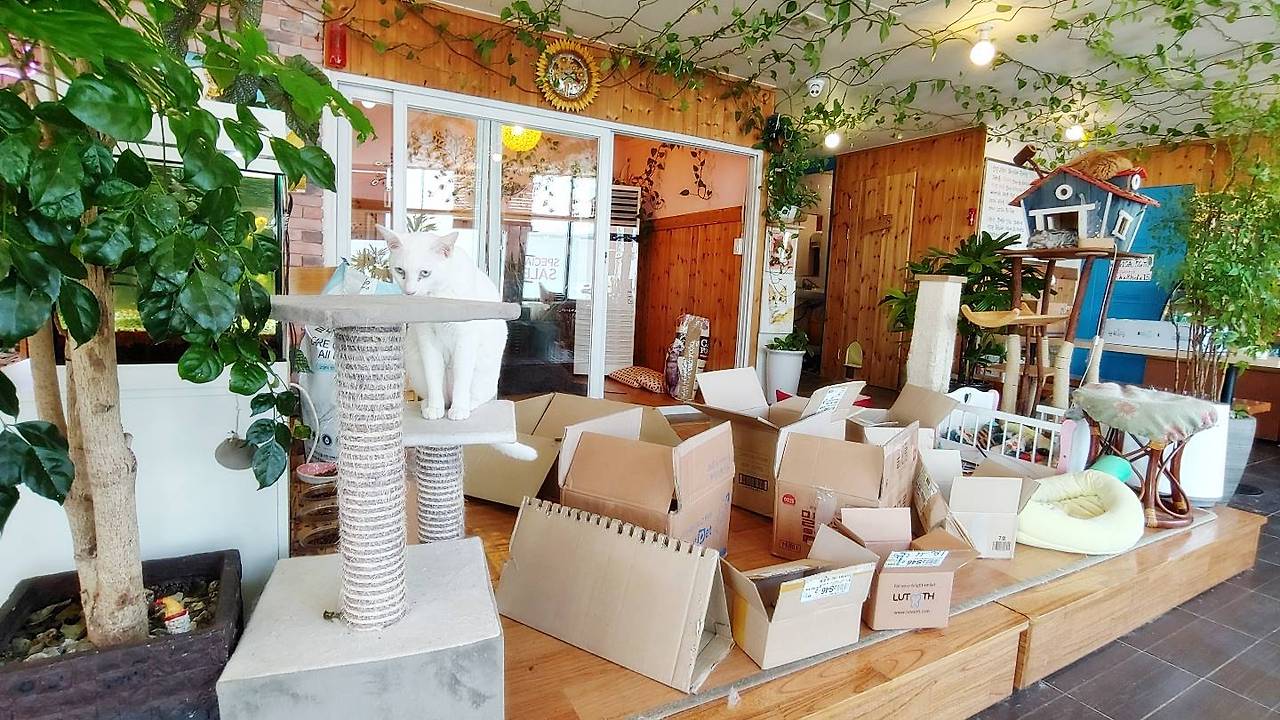 Boxes in the center of the cafe
A drink with a 'Romantic Cat' table came out. I thought I was eating a canned drink, but a cup filled with ice and toast came out with the drink. The taste of pouring drinks on ice and eating baked bread with jam... It feels nice to spend time with the cats around you.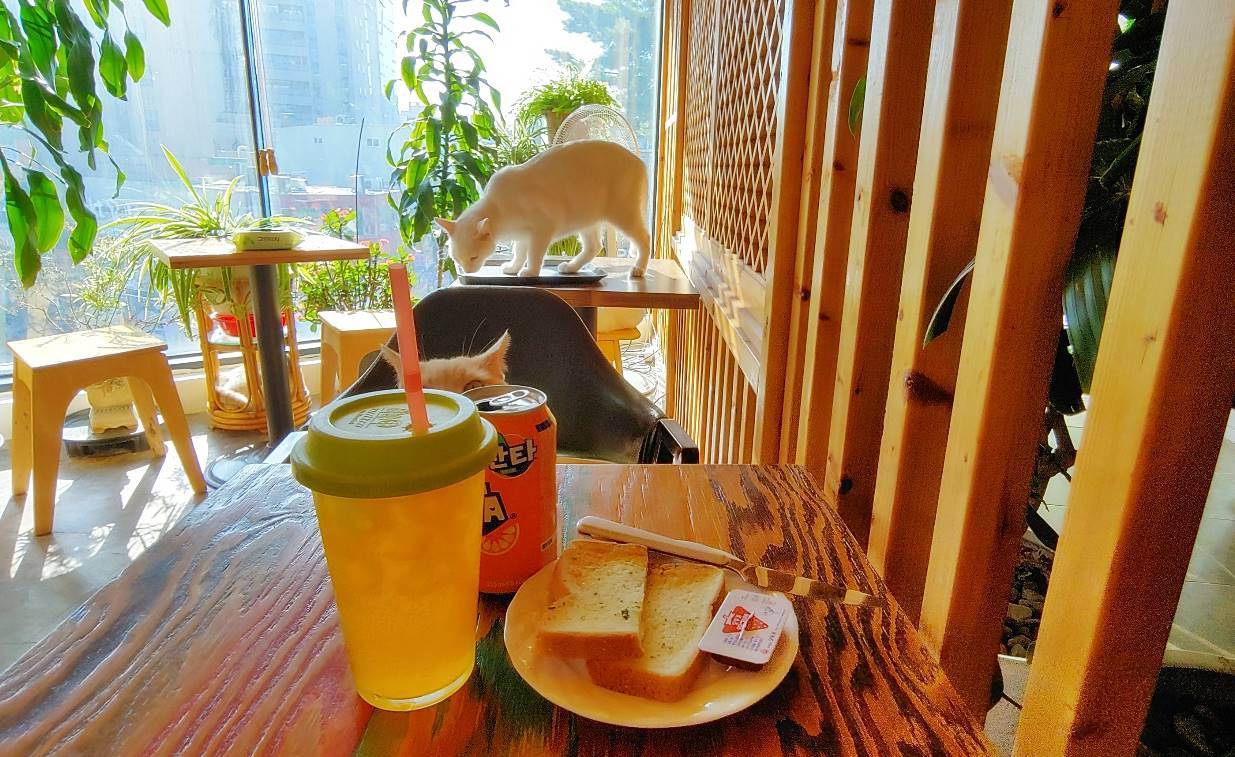 'Romantic Cat' table drinks and toast
Representative Jo, the representative butler of the romantic cat, said that it has been 6 months since the operation of the romantic cat, following the succession of the former CEO who had run the place for 7 and a half years.
CEO Cho, who has been interested in cats since his late 20s, is currently a butler who lives with 13 cats. And 10 of them are staying here at the romantic cat, and 3 are staying at the old-fashioned cat house.
It is said that all the cats living in Romantic Cat are abused cats, cats that are about to be euthanized at shelters, and abandoned cats. And CEO Cho is a representative butler who cares for their wounds with love.
While talking with CEO Cho, I could feel her cat love and values.
CEO Cho said, "I recommend adopting abandoned animals if possible. In the case of breed cats, they have genetic congenital diseases, so they are purchased from pet shops and abandoned or fostered. "Sometimes, there are people who misunderstand me because there are a lot of breed cats in our cafe. But they are all cats with sick stories, and most of them have diseases."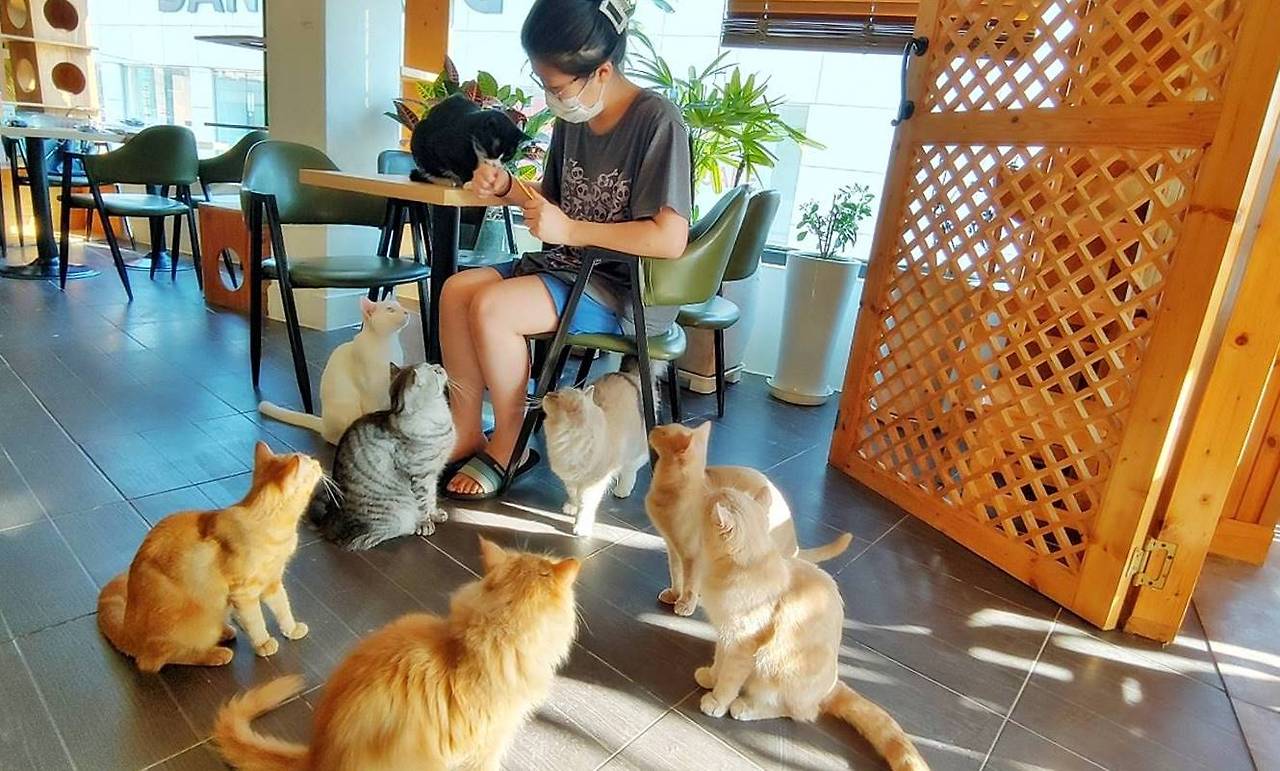 The place where Jo Eun-bi's representative butler and cats are, romantic cat
CEO Cho refers to the 13 cats he takes care of as his 'children'. CEO Cho said that he met cats when he was having a hard time and was heartbroken, and that he received comfort and courage from them. CEO Cho says that he will continue to live by repaying the love he has received from the cats.
CEO Cho says he values ​​communication with customers, and this is the same idea as Yoona Lim, CEO of 'Coffee & Puppy', a dog cafe in Millak-dong, whom I met in July. CEO Cho, who says, "I'm consulting with student customers who visit our cafe," says she has a friendly personality and acts as a friend and counselor to counsel students about their problems looking for romantic cats.
A bright and bright cafe atmosphere, cats each with their own stories, and a pleasant conversation with the butler Joe!... It is an afternoon scene at the Romantic Cat on Rodeo Street in Uijeongbu.
If you have any questions about cats, tips for caring for them, or a friend who can listen to your concerns and give advice... Please visit 'Romantic Cat', a cat cafe where CEO Jo and 10 cats welcome you.