Gapyeong dog camping and glamping with dogs, 'LinkDog Dog Park'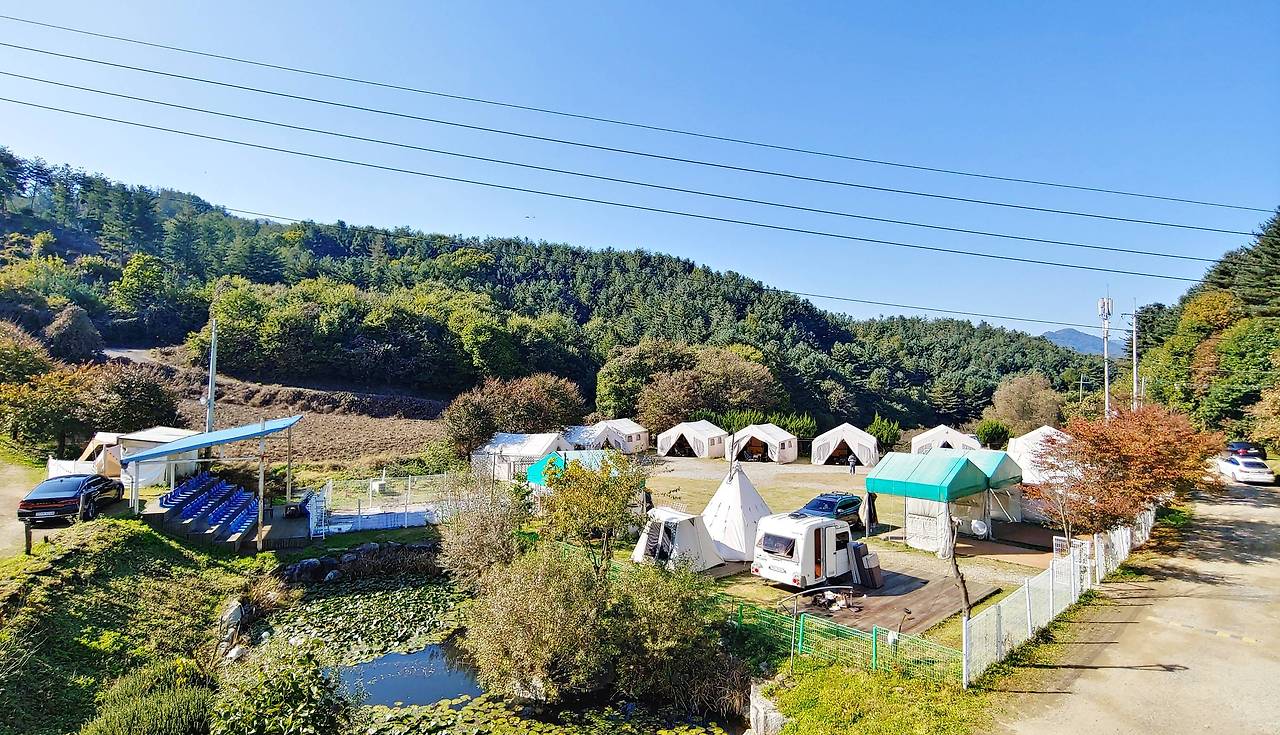 LinkDog Dog Park
I visited Gapyeong 'LinkDog Dog Park (CEO Yang Hoe-seok, hereinafter LinkDog)', a place where you can enjoy camping with your dog. The time I left from home was around 11:30 am, and it took about 50 minutes to get to Link Dock.
I moved along the national road and highway, and after exiting Seorak IC, there is a link dock nearby. Upon entering the LinkDock entrance, a building with the words 'canteen' caught my eye.
After going up the road, park your car in the parking lot.
LinkDock entrance
On October 24 (Sunday), field practice was held at LinkDog, Yonsei University Future Education Center, 'Companion Animal Expert Course'.
The companion animal expert course is a 15-week course starting from August 28 (Sat) and is being held every Saturday and Sunday.
The live lectures and practical training conducted at LinkDog delivered practical know-how in the companion animal industry to the students as they were.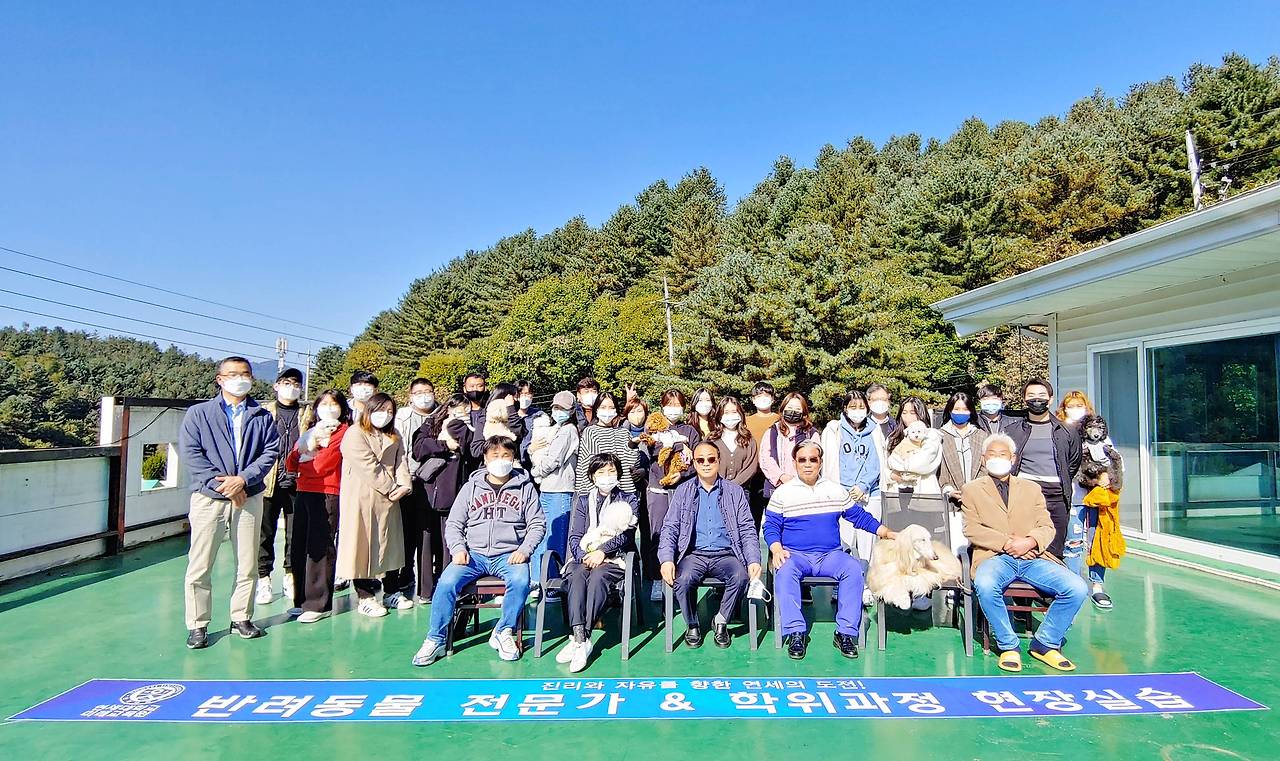 Yonsei University Future Education Center Companion Animal Expert Course Field Practice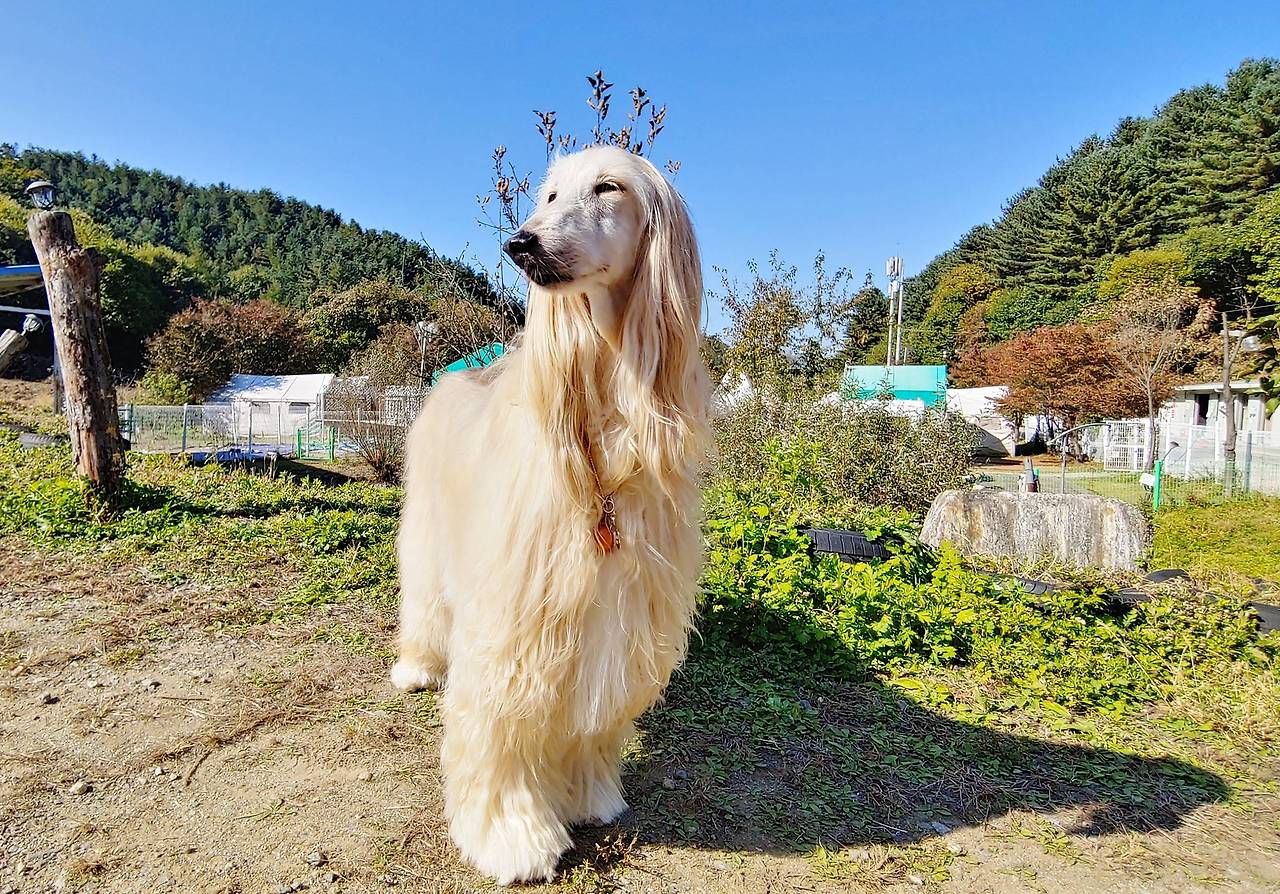 A dog with a companion animal expert course student
After examining the companion animal specialist course at Yonsei University Future Education Center, I looked around the campground, pond, and dog playground of 'LinkDog', which is colored with autumn leaves.
When you enter the campground entrance, you can see the tents installed around the campground centering on the empty lot in the middle.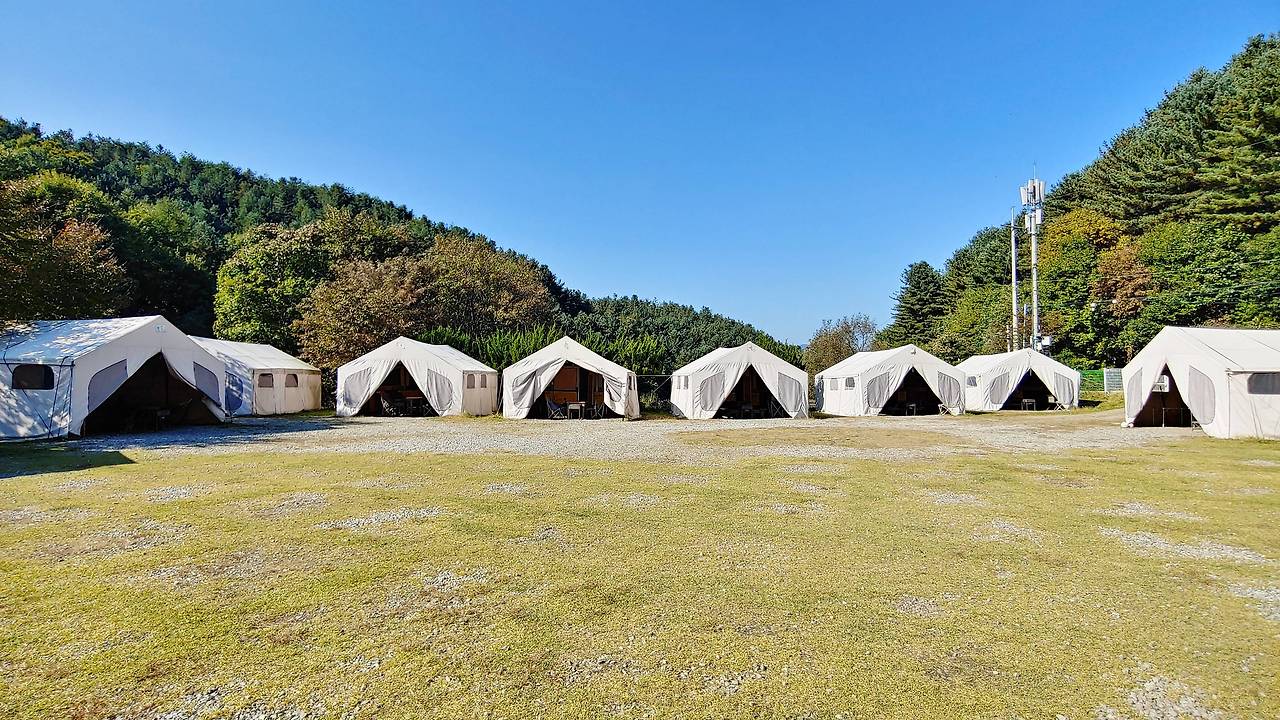 Tents set up around the campsite
At first glance, I think that 'there is a bed inside the tent, and a table and chairs are arranged near the entrance'. But when I looked inside the tent, it wasn't like that.
Inside the tent are caravans, tables and chairs, and hammocks. And in the caravan inside, there are beds on the left and right.
'Caravan glamping' is a unique glamping method unique to LinkDock with a caravan inside the tent.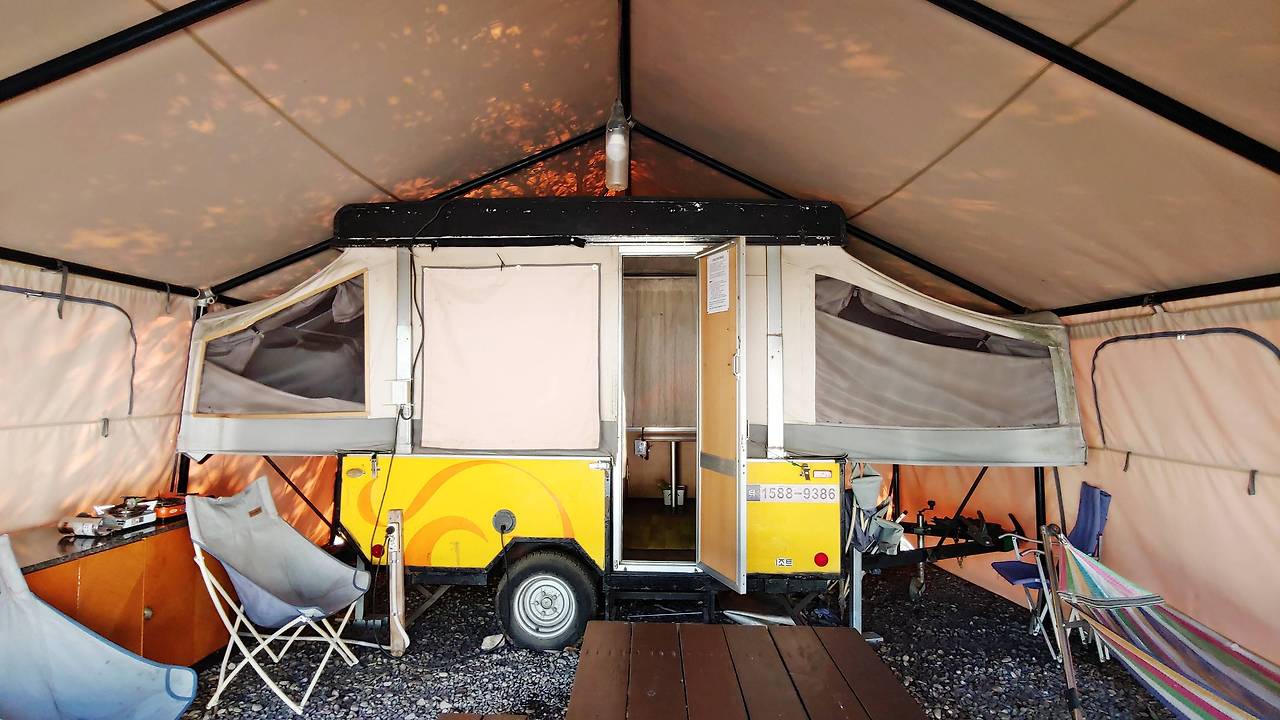 Inside the tent (there is a caravan inside, and there are tables, chairs, hammocks, etc. at the entrance)
A camper who visited LinkDog is placing a camping trailer
In addition to 'caravan glamping' and camping where you drive and install equipment, you can also see a space where you can glamp in an independent space.
This is a place where you can literally enjoy an autumn trip with your dog because a tent is installed.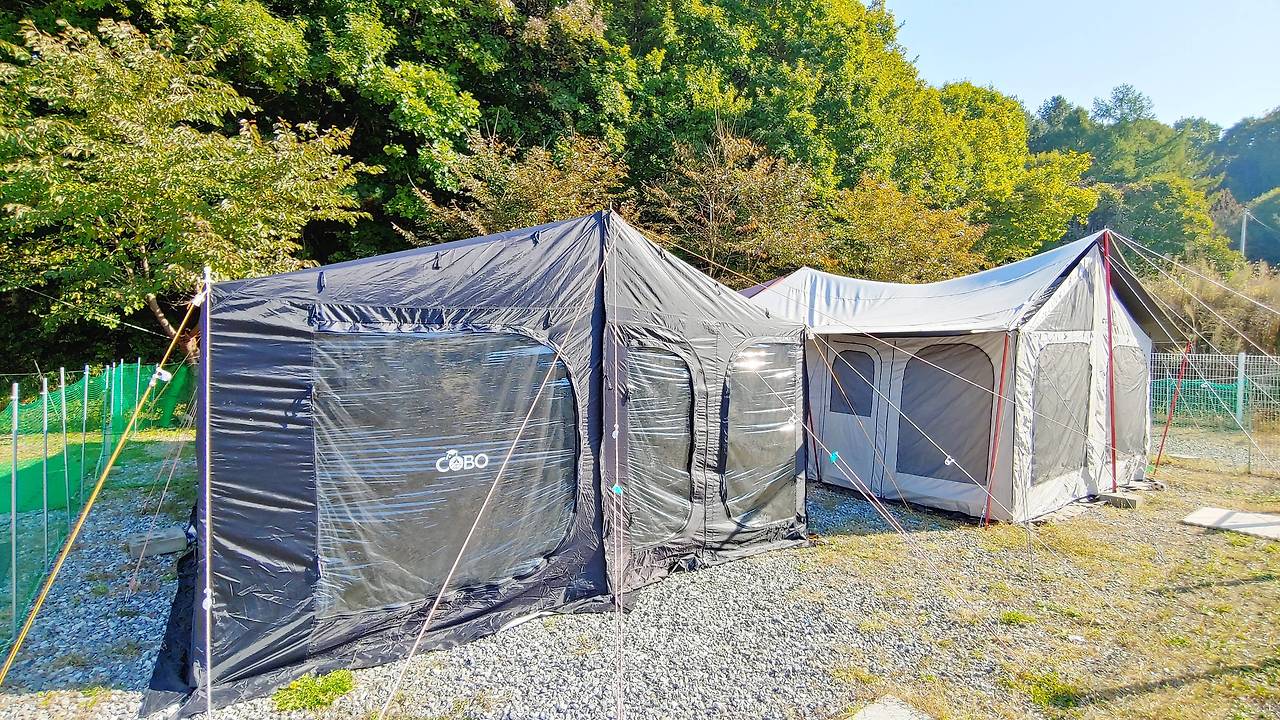 Separate space with tents
Above the campground, there is a playground for dogs to run around.
The fact that the campground has a playground for dogs like this is a unique advantage of LinkDog.
If you have been camping with your dog for a long time, you can give them an exciting running time.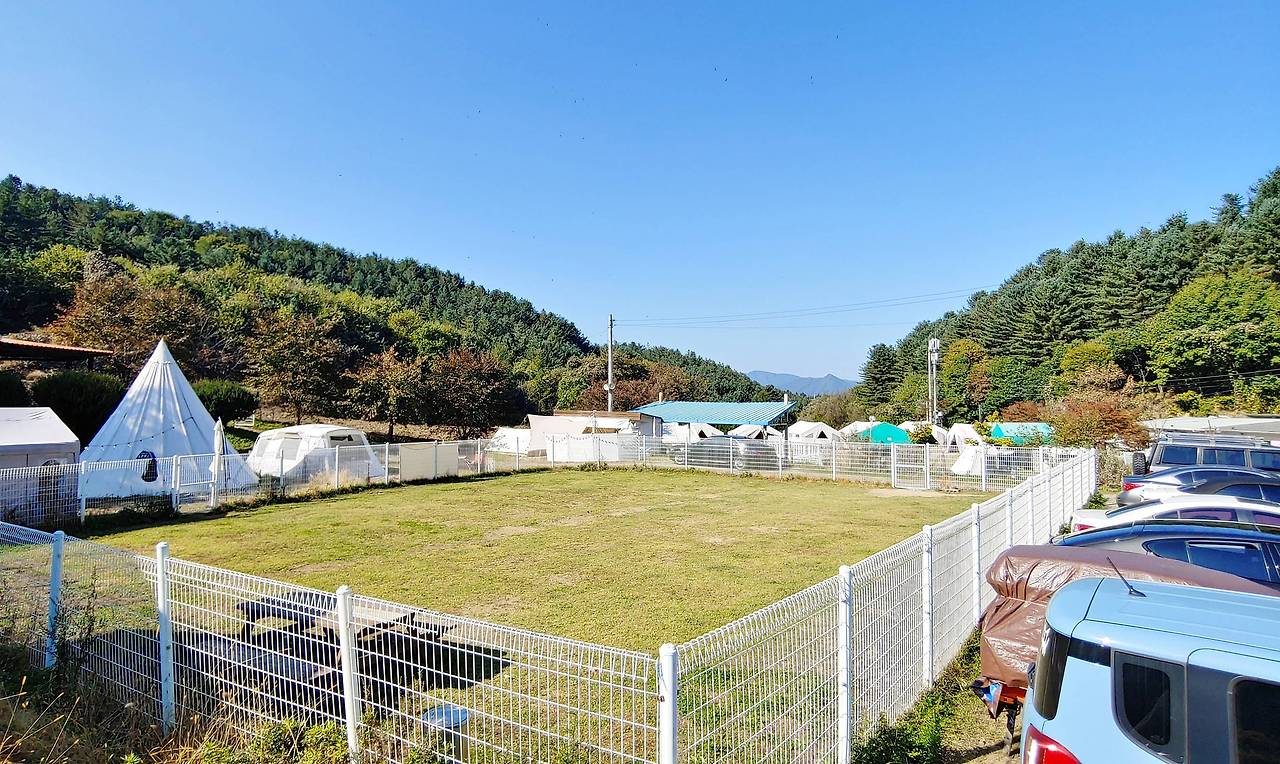 dog playground
LinkDog operates not only camping and glamping, but also dog hotels, dog grooming salons, and dog swimming pools.
Since it was autumn, the dog pool was not operated, but if dogs can enjoy swimming along with camping, it will be a 'double joy' for dogs in addition to the playground.
The autumn sun is warm On October 24 (Sun), as we run towards the last night of October, the autumn leaves will probably be visible in earnest around next week.
'LinkDog Dog Park', a place that is different from general camping sites... It was a Gapyeong dog camping and glamping site where you can go with your dog, whether you have camping equipment or not.