'Cat Cafe 38.5' in Byeolnae, Namyangju, a cat cafe with a great view of Mt. Bulam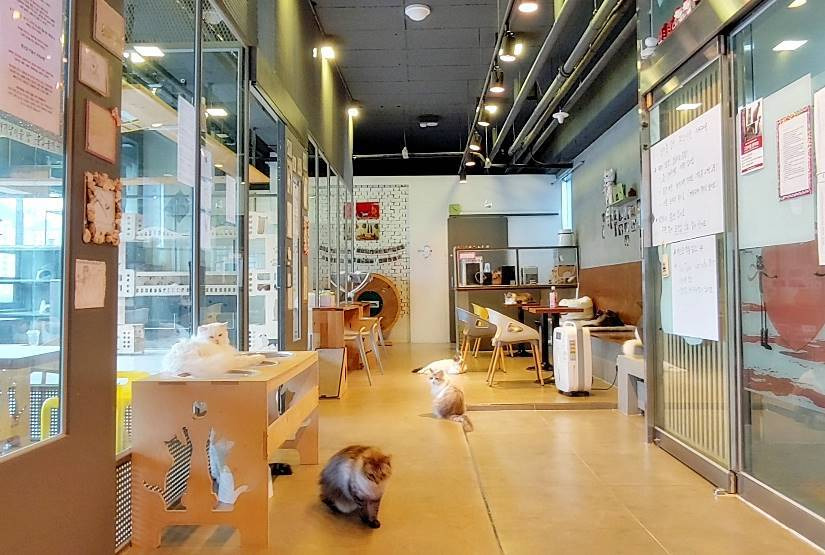 Cat Cafe 38.5
There is a cat cafe 'Cat Cafe 38.5' (CEO Lee Seung-do) with a good view, where 21 cats live and nest in Namyangju Byeol-ae.
Upon entering Cat Cafe 38.5, where you can enjoy the view of Mt. Bulam from the window, you can see the bright window and the high ceiling. You can also meet cute cats such as a cat that greets you warmly and a cat that is resting.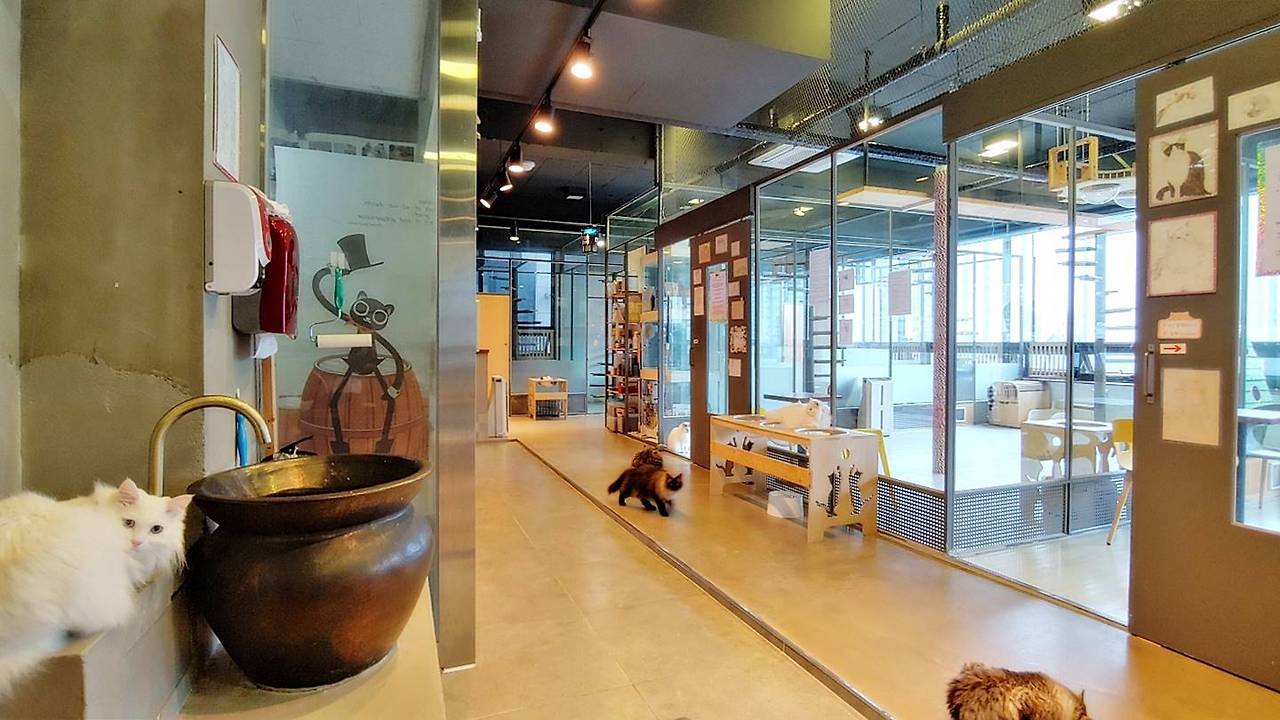 Cats I met at 'Cat Cafe 38.5'
Cat Cafe 38.5 is divided into three main spaces, and there is a cat hotel. Cat towers and poles installed overhead move the cats.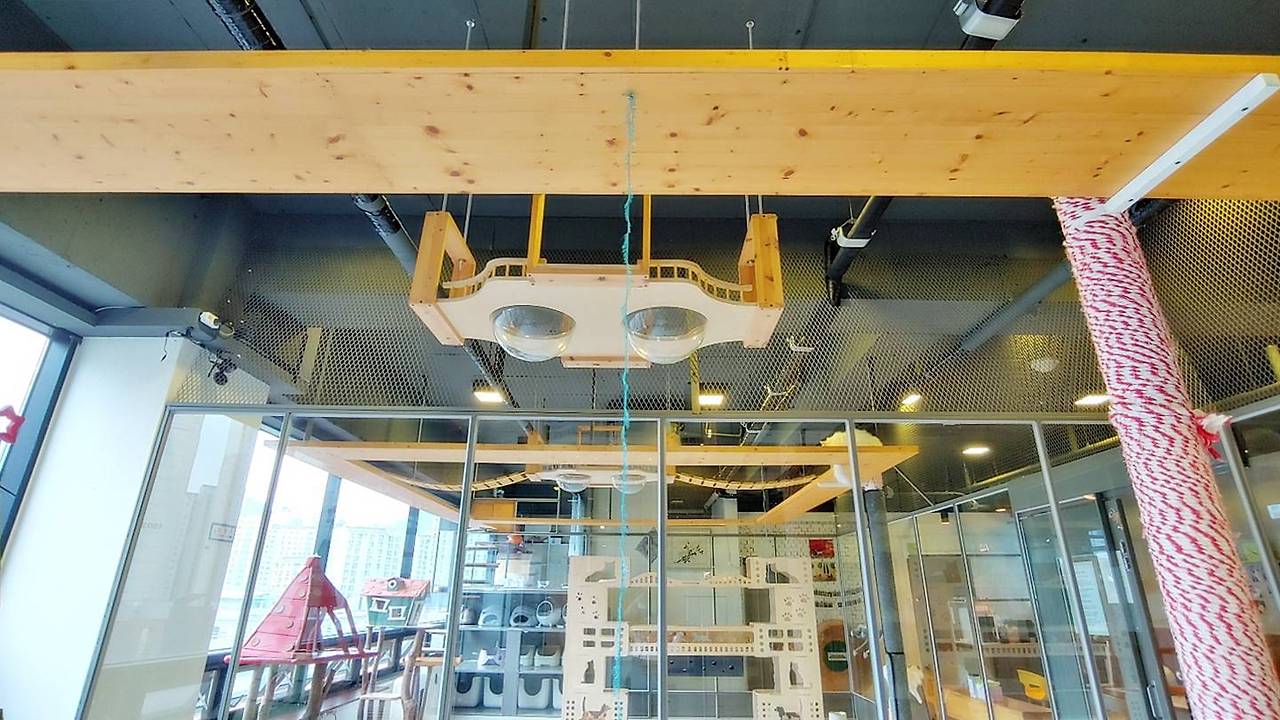 cat tower
cat hotel
On the walls are paintings, photos, and books of cats. There are 21 cute cats living in Cat Cafe 38.5, 4 of which are stray cats that have just come to the cafe.
cat pictures posted on the wall
The stray cats are still gathering among themselves as they are unfamiliar with the new environment. In the photo below, there are four of them, and there are friends who stick their heads out as if they were searching for hidden objects.
A friend was playing Odd Eye, and Seungdo Lee, CEO of Cat Cafe 38.5, said, "There are many Odd Eye children among stray cats."
CEO Lee, who is also a cat mom, opened a cafe six years ago and is a butler who takes care of cats with sincerity. CEO Lee, who said he can't leave his seat even for a moment thanks to the cats, says that he now knows what the butler wants by looking at the eyes of the cats.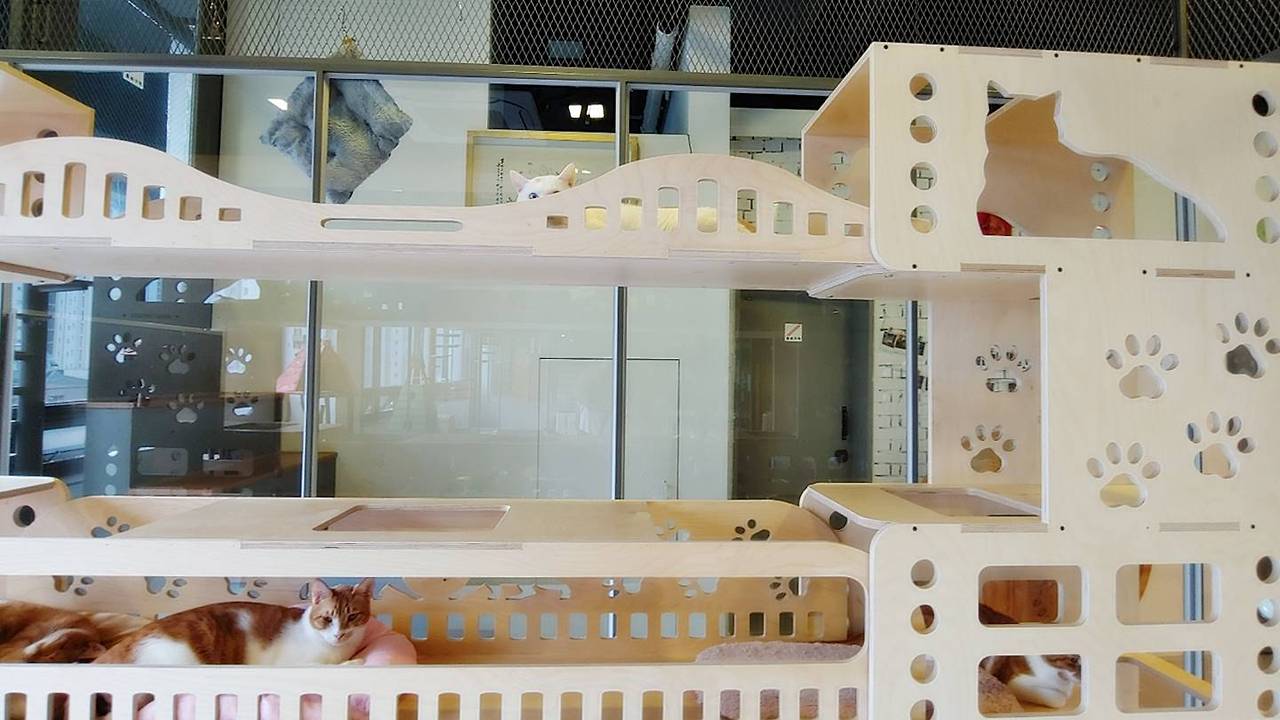 stray cats
A cat is looking out the window, as if contemplating. It is cute to see a cat looking out the window and enjoying the scenery as if watching TV. Stairs and cat towers arranged neatly as if arranging furniture match the background of Bulamsan Mountain.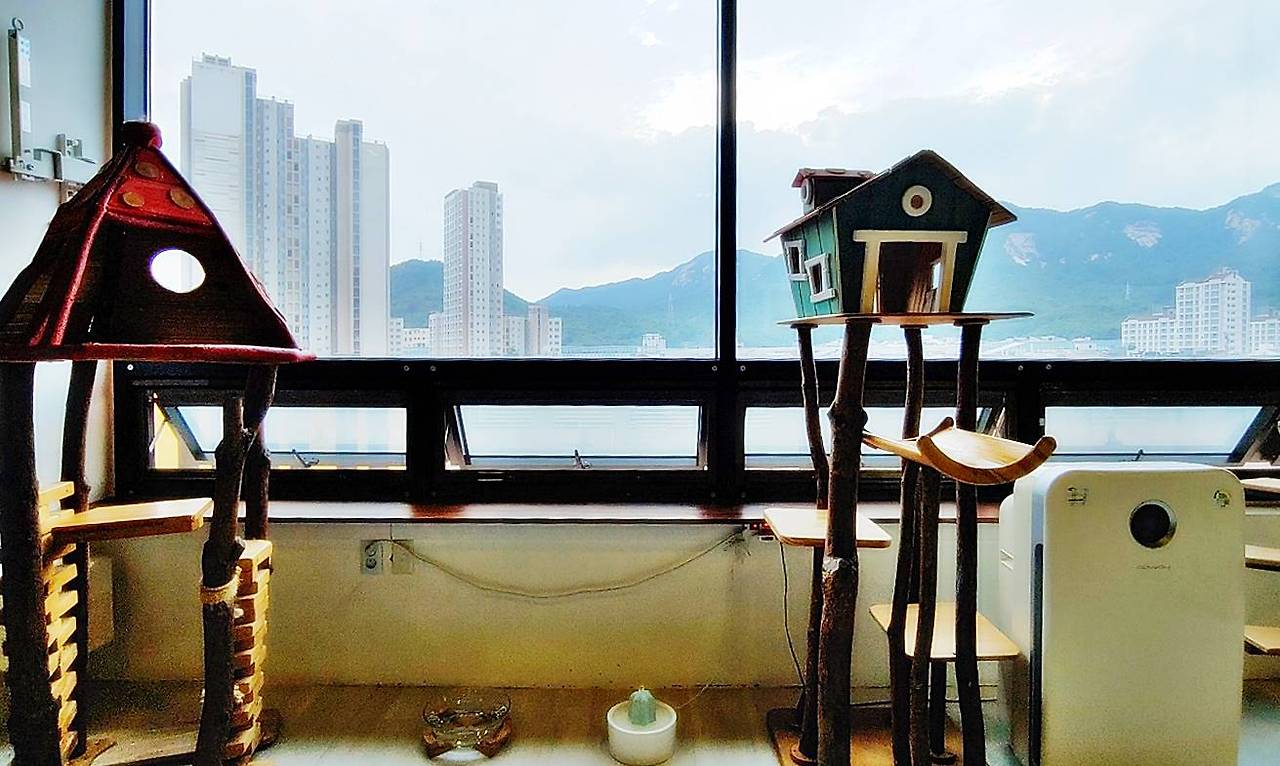 I can see Mt. Bulam out of the window
After looking around the cats, I had a conversation with CEO Lee about abandoned animals, and CEO Lee told stories about people who run shelters in Bucheon, Yongsan, and Dangjin and take care of stray cats.
Those who take care of stray cats even in difficult circumstances... CEO Lee's story helped me a lot in understanding the people who devoted themselves to animals.
I get up to go home, and the cats give me a nice pose. Cats seem to be a charm in their very existence.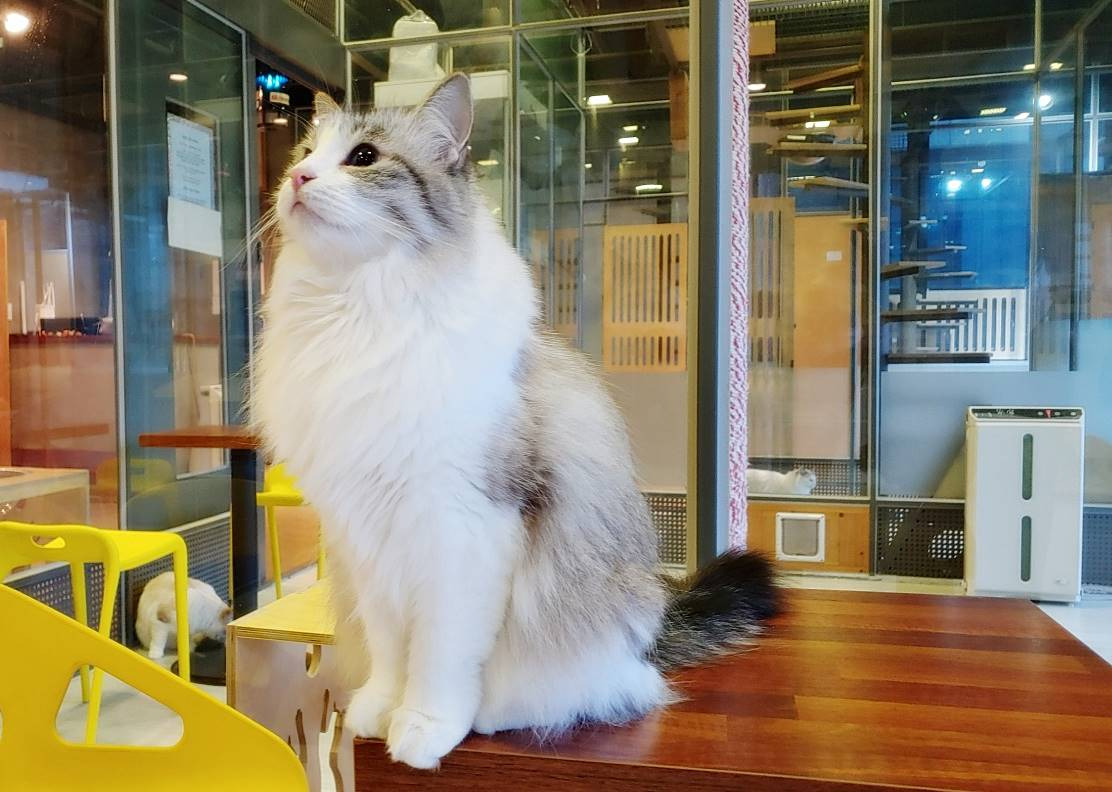 cute cats
Today at Cat Cafe 38.5, I met CEO Lee Seung-do, who lives with 21 cats. CEO Lee, who takes care of cats 24 hours a day, is in a difficult situation with Corona 19, but he was concerned about those who take care of stray cats in more difficult conditions. When the opportunity arises, these people will try to introduce the story through Yahopet.
I would like to express my gratitude to CEO Lee for giving me advice on health care for cats, and I end the letter by cheering for a happy love affair with cats.